Anna Kobzeff (Mendrin)
Site Engineer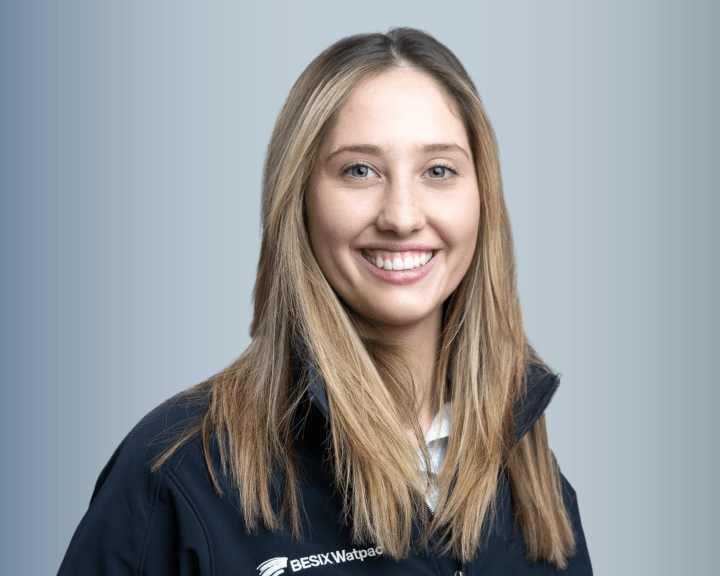 An Inspired Journey
Introducing Anna Kobzeff, a highly motivated Site Engineer who has a profound interest in dynamic design and is committed to delivering innovative builds that will leave a lasting legacy.

Anna's fascination with the construction industry began in her formative years, as she was exposed to her father's home renovations and his lively job sites. Her interest in the industry was further piqued during high school, where she took a keen interest in her woodwork tech class, where she learned the design-to-completion process. Anna was intrigued by the idea of something taking shape from nothing, which propelled her towards a career in construction.

Anna is currently working on the Edinburgh Defence Precinct project, the first defence job in South Australia. Despite the challenges presented by this project, she is dedicated to ensuring that the team delivers the best outcome by maintaining essential defence security and operational requirements throughout the project's duration.
As the project nears completion, Anna is eagerly anticipating the handover of the first structure of the Edinburgh Defence Precinct. Having been a part of the project since its inception, Anna has learned a great deal and is excited to see the fruits of her team's labor.

In her role, Anna recognizes the importance of promoting and encouraging young women in the industry. She commends BESIX Watpac's initiative to open panel discussions and site walks for young women, and she hopes to contribute her insights to raise the number of women in construction. She firmly believes that vocalization and transparency are keys to achieving this goal.

When asked about what inspires her work, Anna cites her father, who always encouraged her to deliver the best. Additionally, her colleagues' combined experience, positive attitude, and passion inspire her to overcome challenges. Anna likens her role to her personal hobby of running, saying that "you should never be afraid to ask for help as it can prevent injury and mistakes." Today, Anna is united with her project team and clients to achieve excellent outcomes born of respect and co-collaboration.