Liam O'Rourke
​Commercial Manager Qld, Construction
In 1997 a young Liam O'Rourke was on his routine bike ride to the Queensland University of Technology when a State Government construction site caught his eye. Looming over the site was a tower crane baring the name of a company that would one day be central to his career.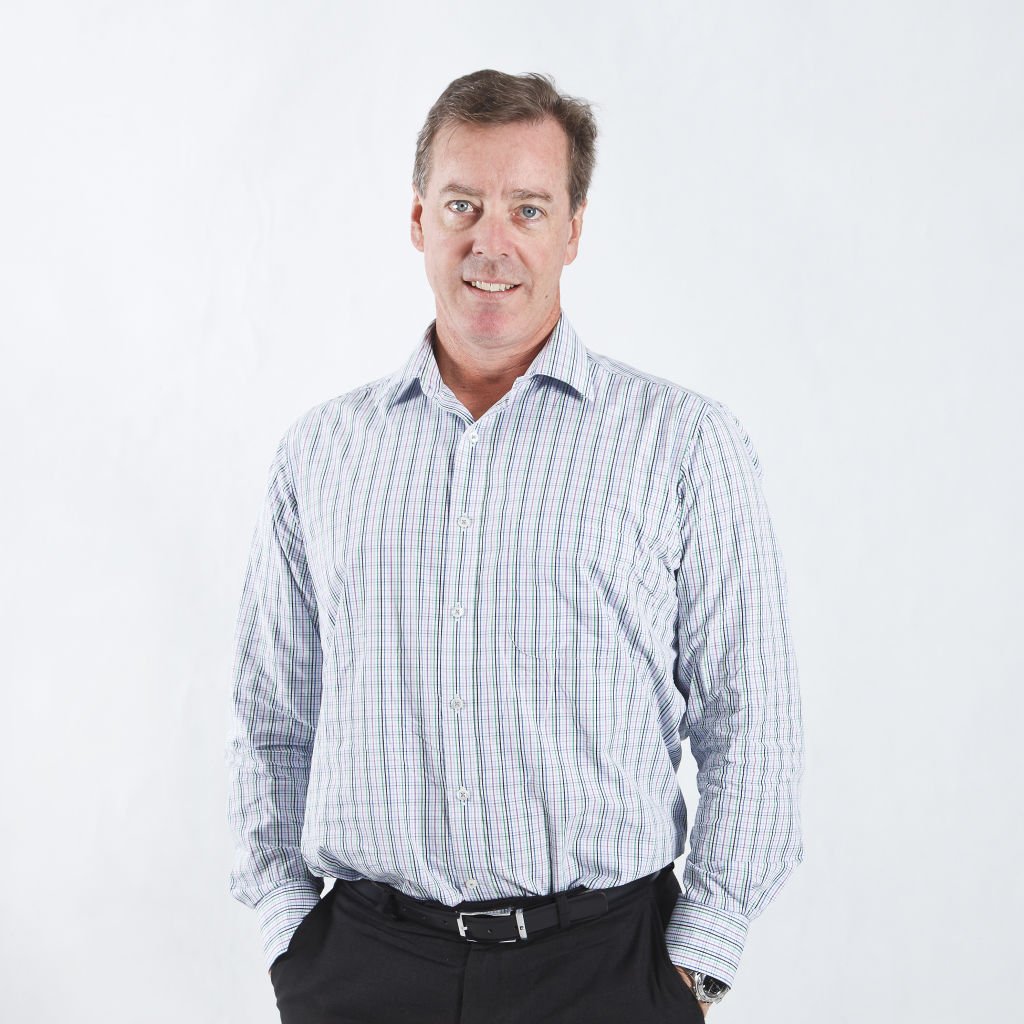 ​"I'd been studying architecture, but every time I saw that construction site; the building taking shape, the vision coming to life, I knew that construction was where I was meant to be. When you discover that passion, you've got to follow it."
As fate would have it, Liam soon found himself working at the company he'd seen so much of while studying; now known as BESIX Watpac.

Now Commercial Manager for Queensland, Liam recalls his first day on the job as a Building Cadet.
"We'd recently won the Princess Alexandra Hospital Central Energy facility. My boss Tom Dooley gave me his hole punch and pointed to an overflowing filing tray and told me to get busy. I still have that same hole punch!"
While it was a self-confessed humble beginning, the hands-on experiences that followed on that project opened Liam's eyes to just how diverse and dynamic the construction industry could be.
With the business side of construction holding the greatest appeal, he was given ample support and encouragement to move into a Contracts Administrator role.
Several years later Liam would be involved in the construction of 275 George Street, a commercial office tower in the Brisbane CBD.
"That was a pretty big step up in terms of size and complexity compared to the projects I'd worked on before," Liam remembers. "It was definitely intimidating, and a big leap of faith for both myself and the team around me."
Liam has transitioned through multiple roles during his 20-year career with the company and attributes his success to two factors: taking things one step at a time and knowing when to say yes.
"I think it's important to ensure that you reach a level of confidence and competence in one role before stepping into a new one."
But at some point, Liam says, you need to make that jump if you want to move forward.
"Be brave enough to have a crack at something new, accept that you're going to have to step out of your comfort zone at times, and don't be afraid to sing out if you need a hand. If you back yourself, so will everyone else."