Caleb Peachey
Services Engineer, Construction Nsw
#Embracing the next challenge
Never one to seek out plaudits, Caleb Peachey believes in letting his work do the talking.
"Accolades are nice but putting my best foot forward and taking on new and bigger challenges are what keeps me motivated."
For Caleb this has meant a less traditional career journey. After eight years as an electrician, he took himself back to university to study construction management as a mature-aged student.
During his studies, a ground-breaking project piqued his interest – it was BESIX Watpac's award winning One Central Park development in Sydney's inner city.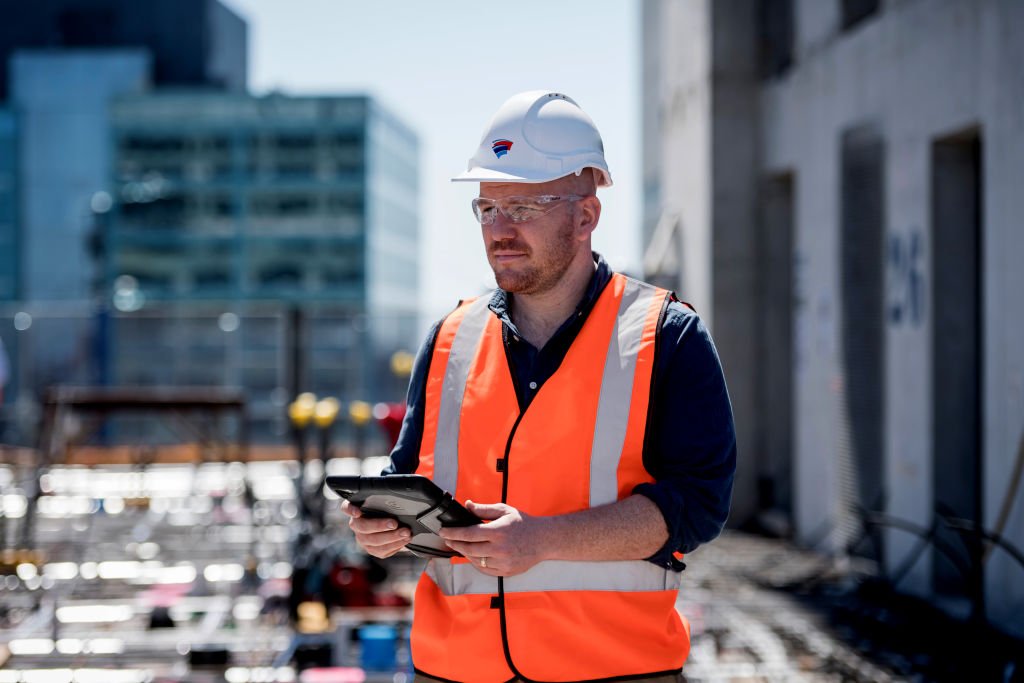 "I immediately knew that I wanted to be a part of that project," says Caleb. "Working with that team, where everyone was supportive and welcoming, was a great introduction to a major construction project."
But One Central Park was just the beginning. While still studying, Caleb was also part of the construction of Sydney's York & George high-rise.

"That was an exciting transition period for me," Caleb explains.
"At the beginning, I was still at university and trying to find my feet. By the end I'd progressed to a Site Engineer with a range of important responsibilities on what was a challenging build.
"I felt like I'd really come into my own with a good understanding of my abilities."
With the willingness to learn and the thirst for knowledge that Caleb has, it's no wonder he fits in so well at BESIX Watpac. He pays tribute to the skills he's learned from his trade, in addition to his studies, as having prepared him for a career with the company.
While the projects he's worked on have been key to his development, Caleb doesn't forget the people who've helped him along the way.
"Relationships are extremely important. I make sure to have regular meetings with my managers and mentors so I can increase my understanding of site issues and learn how to better manage them."
A relentless self-improver, there's a simple but essential motivator behind Caleb's drive for results: passion.
"I'm a big believer in keeping your head down and getting stuck into the details," he says. "You have to enjoy what you do, really live and breathe it. If you do, everything else falls into place."