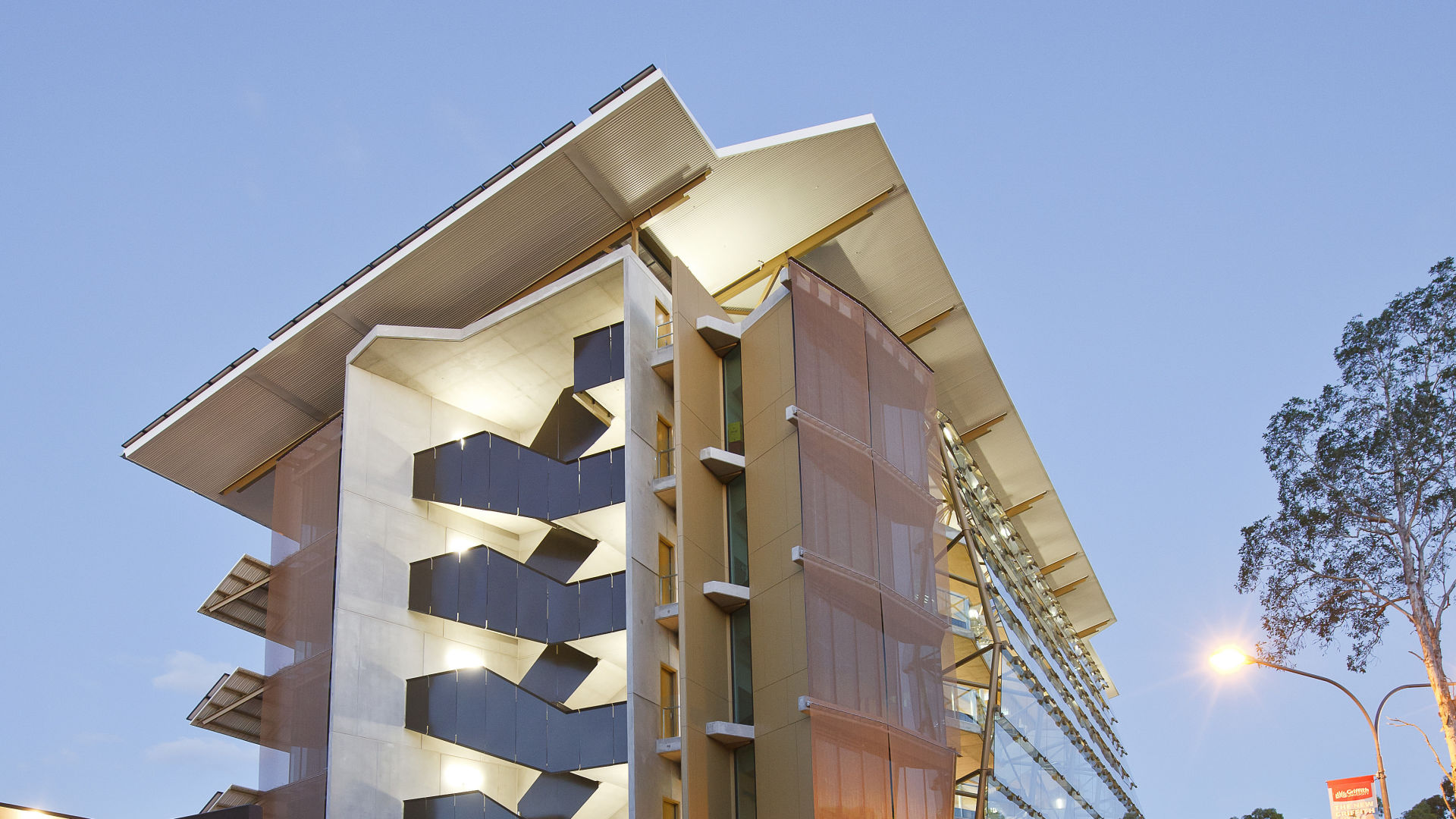 Sustainable Energy
Sir Samuel Griffith Centre
#Sir Samuel Griffith Centre
Located at Griffith University's Nathan campus in Brisbane, the Sir Samuel Griffith Centre is a pioneer in sustainable self-sufficiency: the first large scale building in the world to utilise low pressure hydrogen to store the solar energy it generates.
Aimed at demonstrating how solar energy can be captured in areas where there's no electricity grid, this living laboratory incorporates an extensive variety of sensors to monitor energy generation and use. It provides a rich stream of data that scientists use for designing similar installations and optimising the operation of the Sir Samuel Griffith Centre itself.
Constructing this marvel of sustainable engineering required our team to collaborate with solar panel specialists. Together we developed a solar panel and energy production scheme that incorporated photovoltaic panels which generate their own power supply. Supplemented by hydrogen power and batteries that store the solar power for night-time and low-sunlight weather use, this system allows the building to run almost exclusively off-grid.
Far exceeding our client's expectations, this highly complex 6-Star Green Star building also features grey water recycling, advanced water collection and natural ventilation. It was constructed from approximately 30 per cent recycled material.
"BESIX Watpac proved to be a reliable partner from project start-up to completion. Throughout this unique project, BESIX Watpac provided a streamlined and transparent design and construction process built upon open communication, making the project a rewarding experience for all involved. BESIX Watpac's commitment to quality and willingness to go the extra mile saw them achieve solutions to meet the financial, functional and aesthetic objectives of this project."

Nicola Collier-Jackson, Griffith University
High Commendation
2014 Australian Institute of Building (National), Research Development and Technology
Professional Excellence Award - Research and Development
Australian Institute of Building (Queensland)
6-Star
Green Star education v1 design and as-built rating