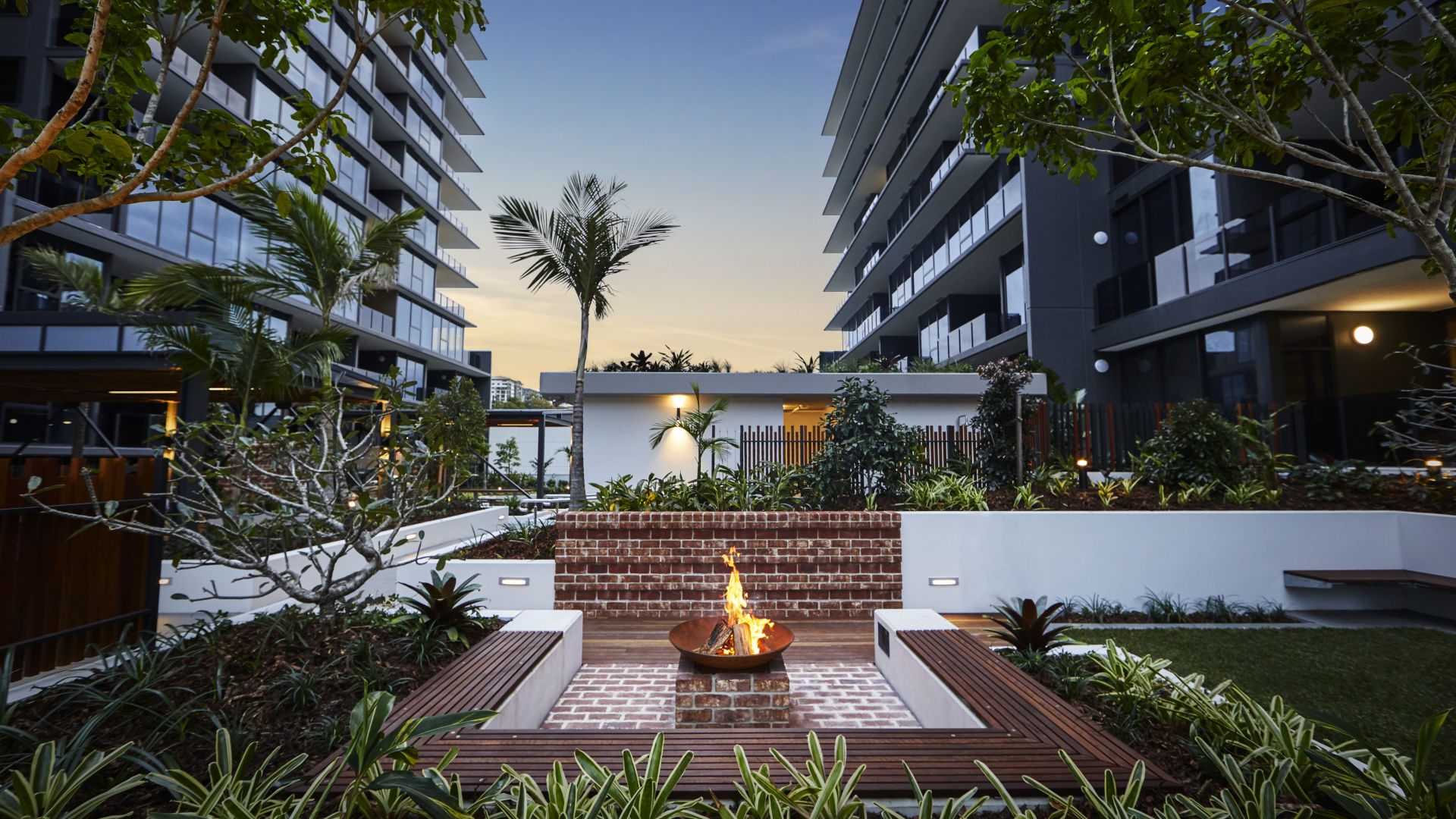 Contaminant Management
Newstead Series Apartments
#Newstead Series Apartments
Long before it became the four-building, 299 apartment-complex that it is today, the site for the Newstead Series Apartments in Brisbane was the location of an old Eagers automotive retail facility, established in 1913. Used for storing vehicles and parts, the equipment and operations of this facility had resulted in one of the most heavily contaminated sites our environmental management team had ever seen.
Two underground storage tanks, a waste oil above ground storage tank, in-ground service pits and a wash bay had left their mark on the inner-city site. A variety of contaminants were present, from heavy metals to asbestos – which was spread across the full length of the building area.
Of particular concern was the presence of chlorine, which could potentially have generated poisonous chlorine gas. As such, dealing with this contaminant required great care and meticulous planning. The soil at this site was also highly acidic, reaching staggering levels of 1845 mol H+/t (a reading of 6 is considered low for normal soils). Neutralising the acidity of the soil would have required a whopping 240 kilograms of lime dosage per cubic metre of earth.
Due to the sheer scale of contamination, we removed as much of the material as possible. The contaminated soil was mapped and excavated, then stockpiled and categorised while earthworks were ongoing. Once the basements of the buildings were fully excavated, the remaining natural soil profile was sampled again, which confirmed all contamination had been removed. The stockpiled soil was then transported to appropriate processing and disposal facilities, and the site was removed from the Contaminated Land Register.