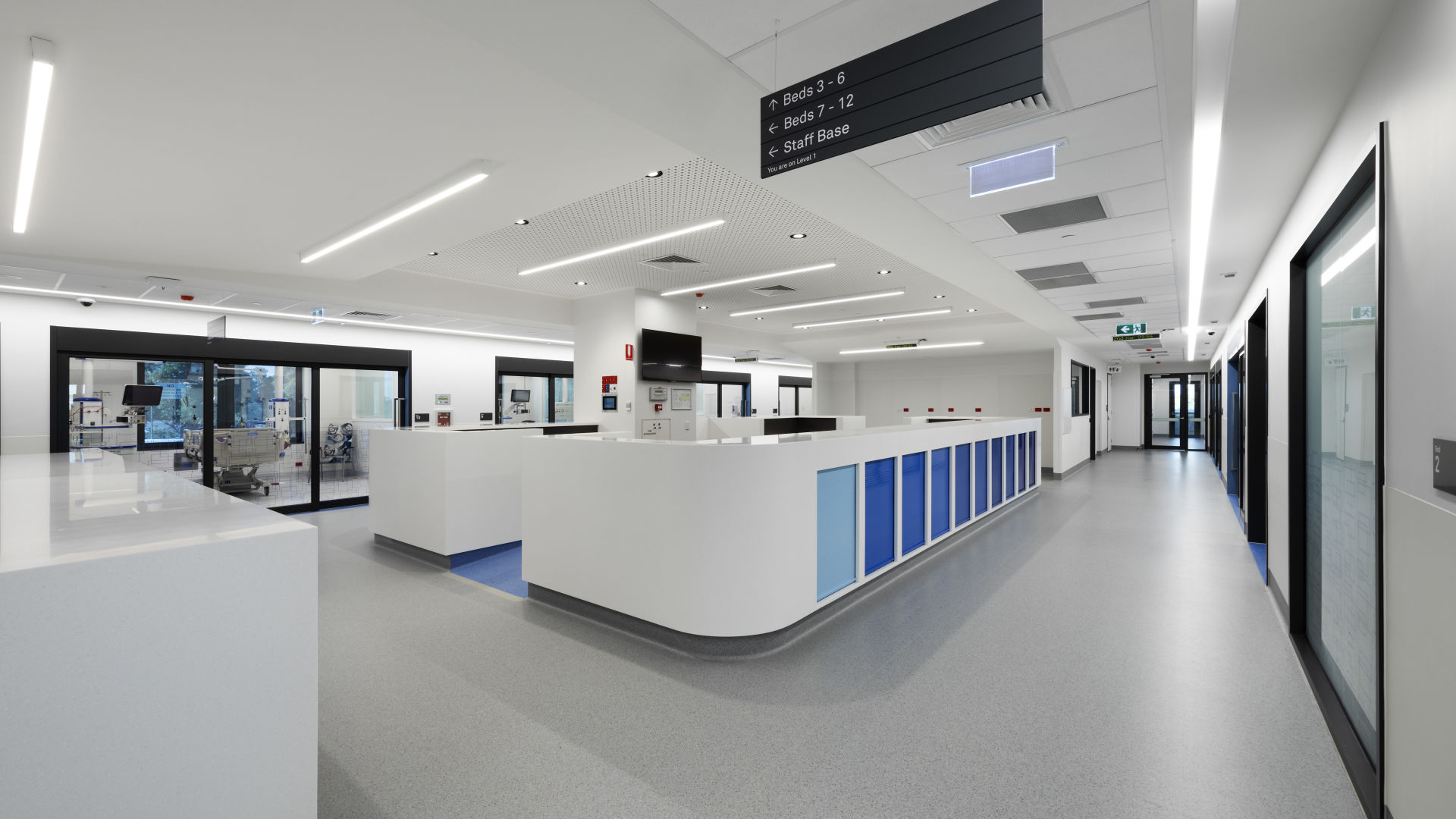 Live Environment Expertise
Casey Hospital Expansion Project
#Casey Hospital Expansion Project
As one of Melbourne's busiest public health facilities, the expansion of the Casey Hospital was a project that required the utmost preparation and attention to detail to ensure access to vital medical services were able to be maintained during construction.
Turning this commitment into practice, our expert team initiated environmental controls to limit noise and vibration within the hospital precinct. This required the formulation of a meticulous plan to manage service outages, staged handovers and other interfaces within the precinct.
For example, it was essential that we controlled vibration while working near the sensitive Nuclear Medicine Department. With valuable and vulnerable imaging equipment at risk, we employed specialised sound and vibration devices with advanced software to monitor the levels of vibration generated by construction. If vibration levels approached a point where they could compromise the imaging equipment, an automatic alert would trigger, notifying our personnel to cease work immediately. Not only did this ensure that vibration levels never exceeded allowable levels, it also provided valuable vibration data to guide whether further works in the area should proceed or be rescheduled for outside consultation hours.
At project completion, we had successfully coordinated and managed more than 400 planned disruptions at the precinct, with minimal impact. This exceptional achievement in a highly sensitive operational environment received a commendation from the client.