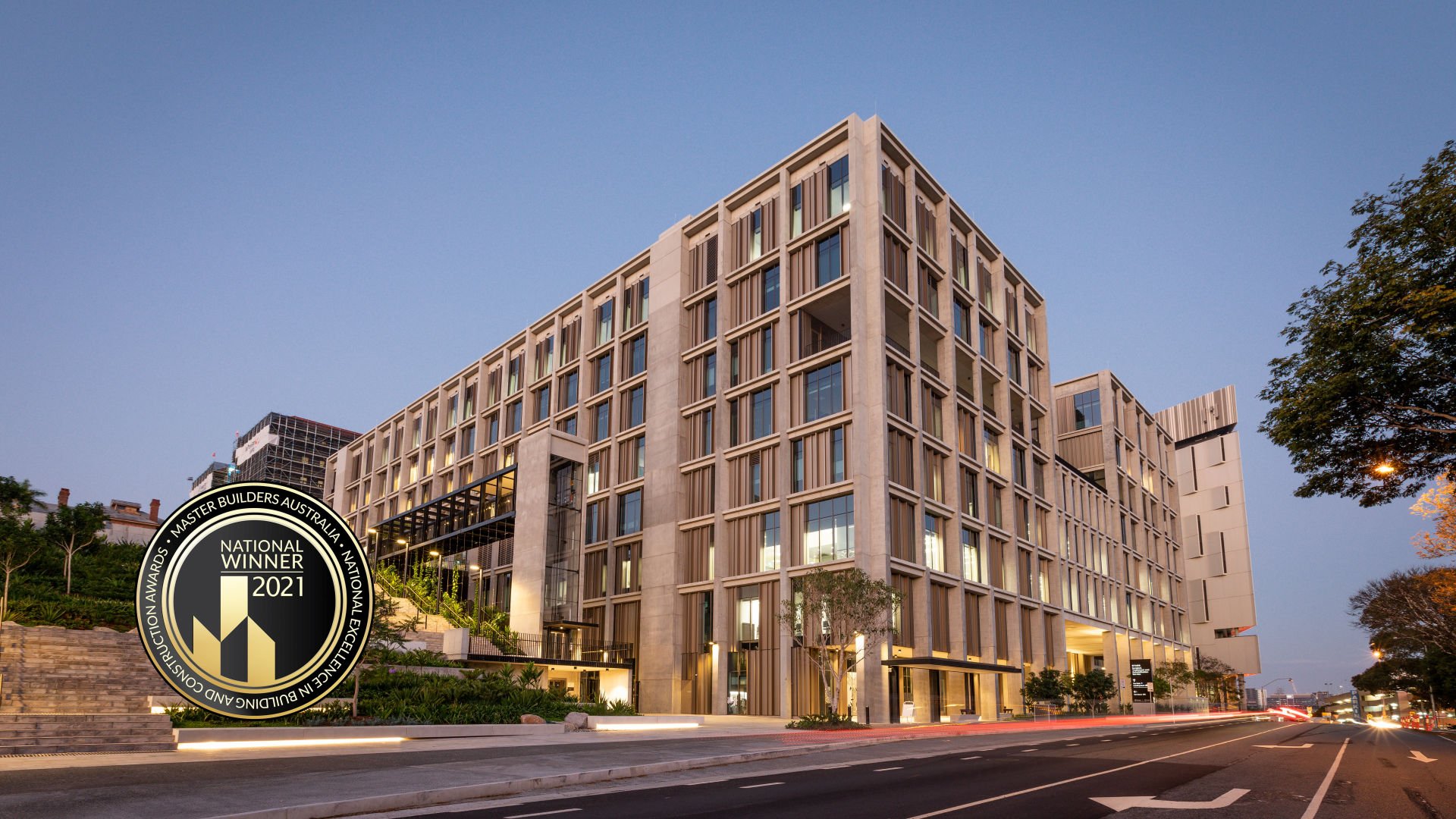 Delivering a visionary health and research precinct
Surgical, Treatment and Rehabilitation Service building
Herston Quarter is a visionary 5-hectare health, hospital and aged care development delivered through a Public Private Partnership with Australian Unity. As the first stage of the $1.1 billion master planned Herston Health Precinct, the project will elevate Brisbane's international status as a world-leading healthcare and medical research precinct. The project comprised the new Surgical, Treatment and Rehabilitation Service building, Spanish Steps and a sky-bridge linking the building to the Royal Brisbane and Women's Hospital.
Queensland Health / Metro North Hospital and Health Service; Queensland Department of Housing and Public Works
#Delivery
Diverse collaboration to deliver specialist healthcare
Linking to an operating hospital
The STARS building is linked via Sky Bridge to the Royal Brisbane and Women's Hospital and the highly acclaimed QIMR Berghofer facility. RBWH is a 24/7 tertiary referral hospital providing state-wide specialty services, while QIMR Berghofer is one of Australia's most successful medical research institutes, also delivered by our team in complex stages between 2007 and 2014.
We conducted extensive design workshops to plan for the installation of the Sky Bridge. The structure was fabricated offsite by an experienced local sub-contractor and connected beneath an over-hang of the QIMR Berghofer building. Our design and engineering team developed a construction methods statement and detailed drawings for the pre-fabricated solution, which significantly reduced installation, safety and schedule risks.
"When the coronavirus pandemic hit, our peak workforce of 380 people on site responded quickly and effectively. We introduced staggered shift starts and breaks, additional hygiene stations, more frequent cleaning and risk assessments. We rescheduled specific activities where social distancing may have been difficult. We also worked closely with our supply chain on any potential delays to materials such as sterilising equipment and some finishes."

Adrian Jones, BESIX Watpac Project Director, Herston Quarter
Diverse collaboration and integration
Alongside Australian Unity, the project involves nine hospital and research institute stakeholders including Metro North Hospital and Health Service (MNHHS). MNHHS is the north Brisbane public health service with two of five hospitals, the Royal Brisbane and Women's Hospital and The Prince Charles Hospital, as tertiary/quaternary referral hospitals. Our collaborative approach focused on:
Business continuity – ensuring no disruption to mission-critical health services and research, we worked with MNHHS and project partners through an agreed process for potential and planned interruptions especially around services like power and security.

Communication strategy – we conducted regular check-ins to confirm our forward program and identify tasks for risky or potentially disruptive activities for staff, patients, visitors and the general public.

Operational readiness – from full ward prototyping to reference and working groups, we have ensured user feedback throughout, supported preparations for staff training and a seamless handover.

Community engagement – local residents and businesses have been regularly informed and consulted on planned construction works. Our detailed traffic management plans included both statutory and internal communications to protect pedestrians and facilitate vehicle access.
The new facility will support the Queensland Government in its aim to attract and retain a high-quality public health workforce. The precinct will accommodate 13,000 clinical and non-clinical staff, scientists, researchers and students working across more than 30 health facilities, medical research institutes, universities and organisations.
Enhancing specialist healthcare
The new STARS facility has been designed to provide a range of new and expanded healthcare services to:
Increase access to geriatric and specialist rehabilitation services, elective surgery and endoscopy services

Meet the growing demand for specialist rehabilitation services

Reduce the number of sub-acute rehabilitation patients being treated in acute beds

Ensure more patients have access to services within clinically recommended timeframes

Reduce patient wait times for specialist rehabilitation and elective surgery and endoscopy services.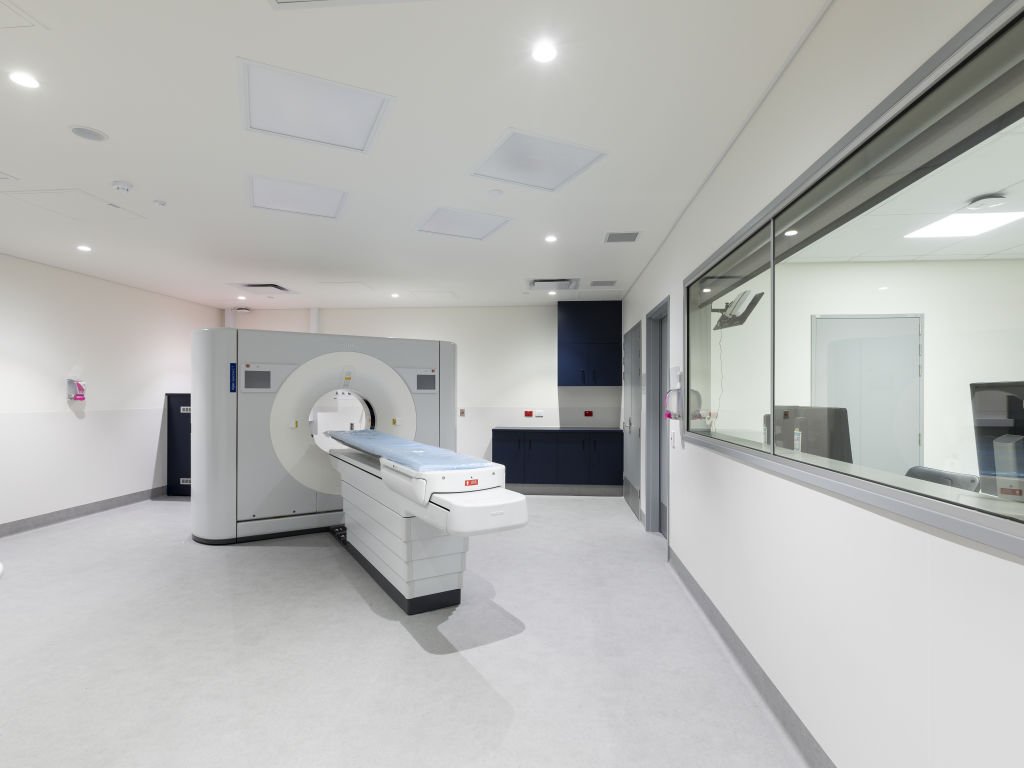 "It has been a privilege to work on Herston Quarter – a new benchmark for global medicine and research. More than 3,000 people have helped to build the STARS facility with a mostly local supply chain. We continue to realise the Queensland Government's vision for the precinct with our PPP partner, Australian Unity, and the many project stakeholders."
Adrian Jones, BESIX Watpac Project Director, Herston Quarter
"The centre will also provide short-stay elective surgery and endoscopy as well as various outpatient services and boast seven operating theatres, three endoscopy procedure rooms and consultation spaces for a range of specialties. This facility will become a world class facility supporting 900 clinical and non-clinical jobs."
Steven Miles, Queensland Minister for Health
Health Facilities over $20M
Master Builders Queensland (Brisbane)
2021
National Health Facility Award
Master Builders Australia
2021