Barangaroo project sets a new benchmark
BESIX Watpac has wrapped up its National Reconciliation Week activities with a site BBQ attended by its workers, partners and subcontractors involved on its Sydney Metro Barangaroo Station project.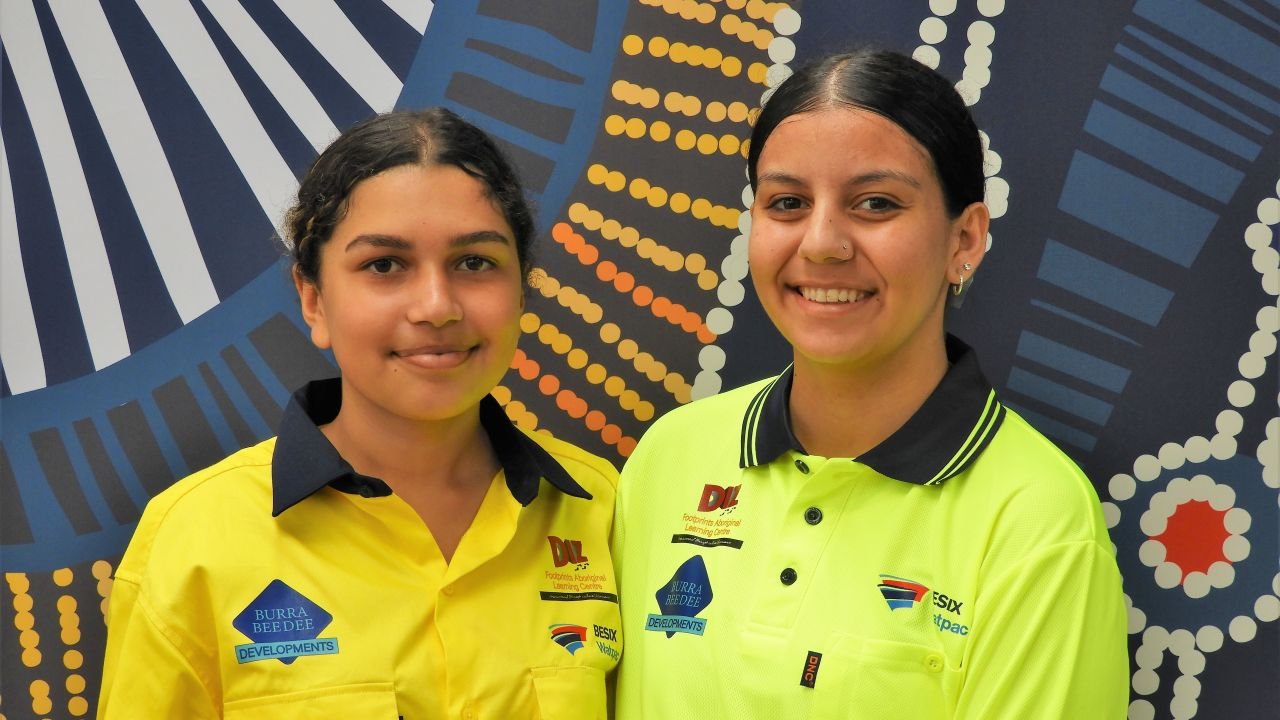 BESIX Watpac has strengthened its Indigenous partnerships and progress towards Reconciliation in NSW by creating a national Indigenous supply chain network, providing cultural awareness training for employees, hosting Indigenous business forums and participating in educational initiatives including an Indigenous high school work experience program.
National Indigenous Affairs Manager James Alley said following on from the success of its Indigenous engagement program established in 2019 and rolled out initially on Townsville projects, the company was now setting and achieving new benchmarks across several projects.
"The Sydney Metro Barangaroo Station project in NSW has become a flagship project for us in this respect," Mr Alley said.
"Located in an area with cultural and historical significance for Indigenous people it is incredibly important that we acknowledge and respect the elders past and present on this project."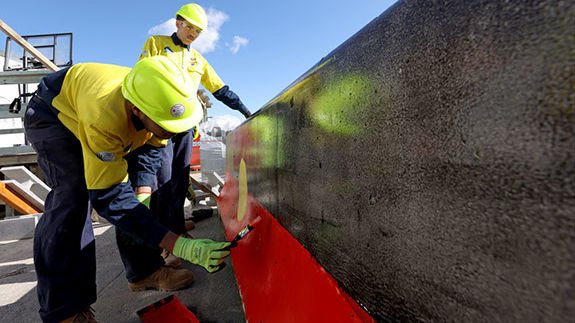 Painting the concrete barriers onsite at the Sydney Metro Barangaroo Station project.
Named after a courageous and spirited Aboriginal woman of the Cammeragal people, Barangaroo, the station is also located on the ancestral home of the Gadigal people of the Eora nation.
The BESIX Watpac team is already achieving and exceeding the Indigenous targets set for the Sydney Metro Barangaroo Station project, with the project procuring services from 12 Indigenous businesses.
"We have 61 people on the Barangaroo Station project who identify as Aboriginal and or Torres Strait Islander, ranging from our most senior managers to new recruits," Mr Alley said.
These targets are being reinforced by a supportive workplace culture with the team participating in cultural awareness training, engaging in cultural understanding tours and taking part in a Welcome to Country ceremony.
To celebrate Reconciliation Week, the project participated in a company-wide National Reconciliation morning tea, hosted an Elder Talk and site barbecue (Friday 3 June) and worked with an Aboriginal cultural advisor to create artwork around the site.
The Barangaroo Station Project also recently announced a partnership with DIZ Footprints, which will provide seven Aboriginal High School students a chance to develop real life skills.
The students will gain hands-on experience in skills such as carpentry, concreting, masonry, scaffolding and electrical engineering, as they work towards obtaining a Certificate II in Construction Pathways while completing their HSC, giving them a solid start to a rewarding career in the construction industry.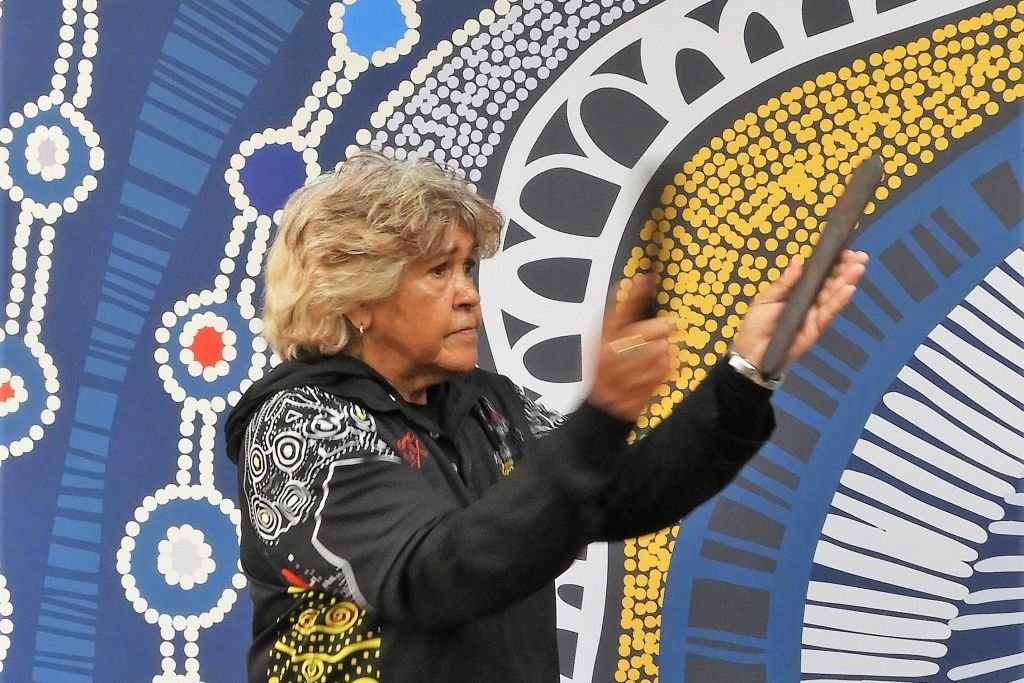 DIZ Footprints Program launch
Program coordinator Doug Delaney (pictured above right) said the program was a significant step in making the world a better place for Community.
"BIG THANKS again, BESIX Watpac for giving us an opportunity to demonstrate Aboriginal Culture Duty of Care philosophies (ACDC) with our young fellas and everyone else on your job site at Barangaroo Station," Mr Delaney said.
BESIX Watpac would also like to thank our subcontractors who are sponsoring the training as we work together to upskill the next generation of Indigenous workers. Sponsors include Azzurri Concrete, Ward Civil, Grid Electrical, Aspec Masonry, Yaga Corporation, HVAC.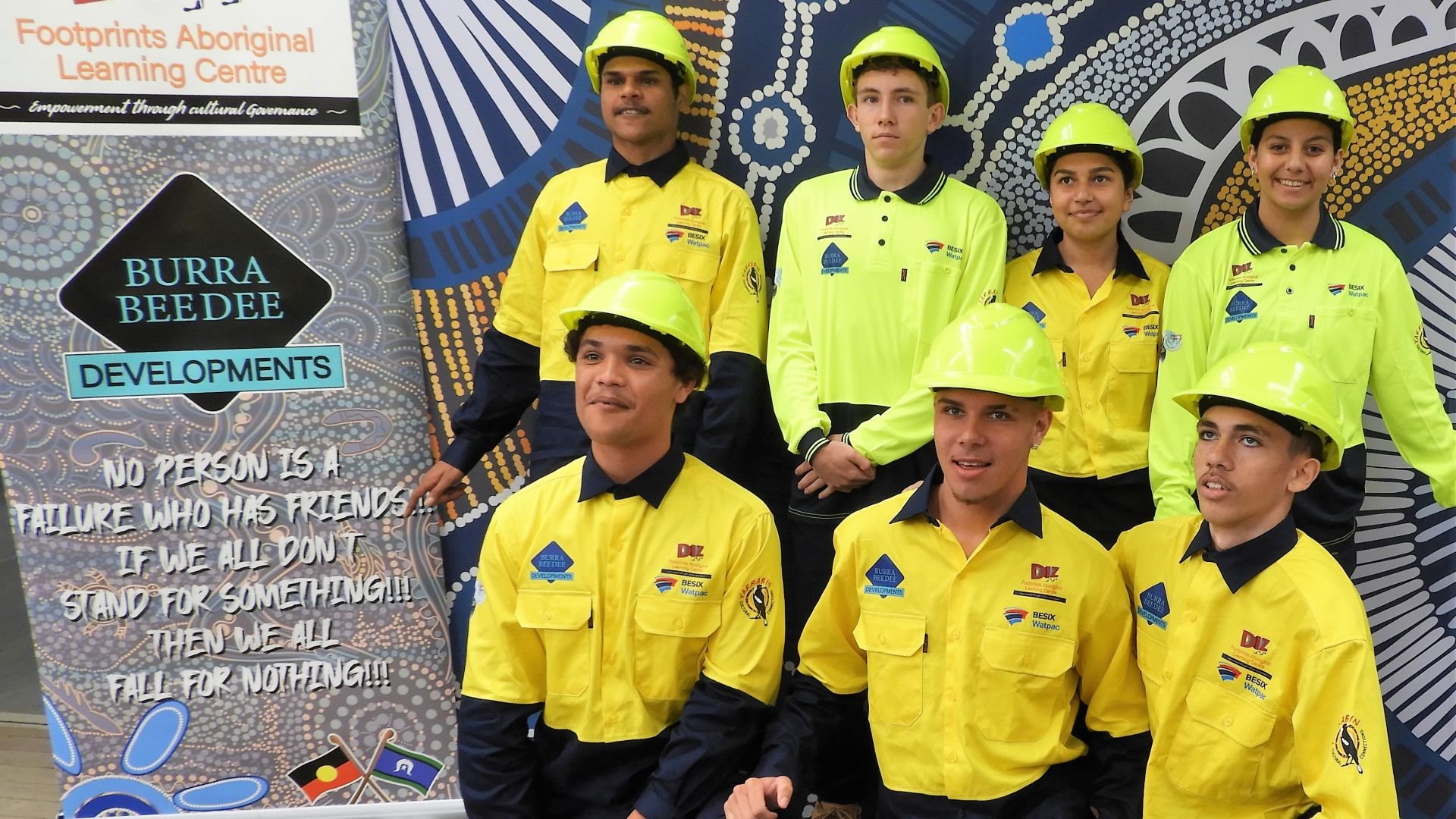 Barangaroo DIZ Footprints Trainees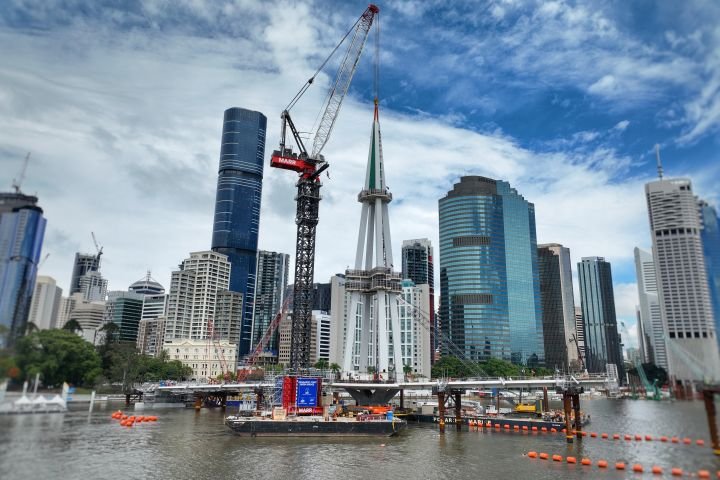 Remarkable crane lift completed at Kangaroo Point Green Bridge with the 180 tonne mast head lifted into place.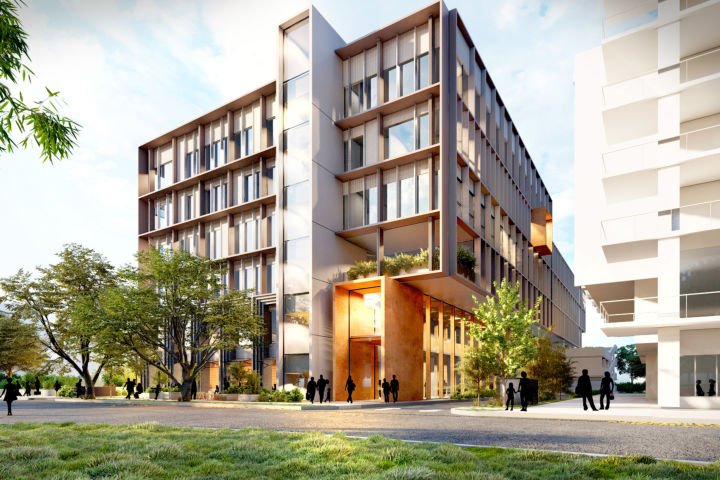 BESIX Watpac marked the start of construction on the Eastwood Private Hospital project with a groundbreaking ceremony in what is a major step forward for the South Australian healthcare sector.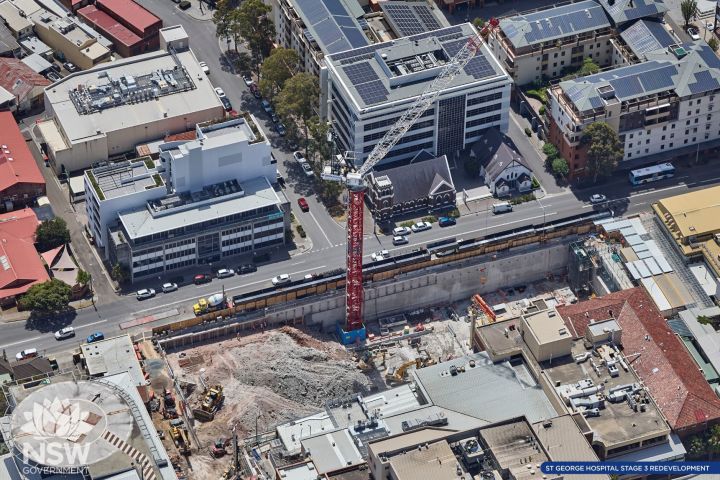 South Eastern Sydney primary school students have the chance to name a 125 metre tall crane which has been installed as part of the $411 million St George Hospital Stage 3 Redevelopment including a car park.