Work starts on new flagship industrial development, Sydney
BESIX Watpac has been selected by global industrial property specialists, Goodman, to deliver a state-of-the-art new multi-unit warehouse development in the heart of South Sydney's industrial precinct.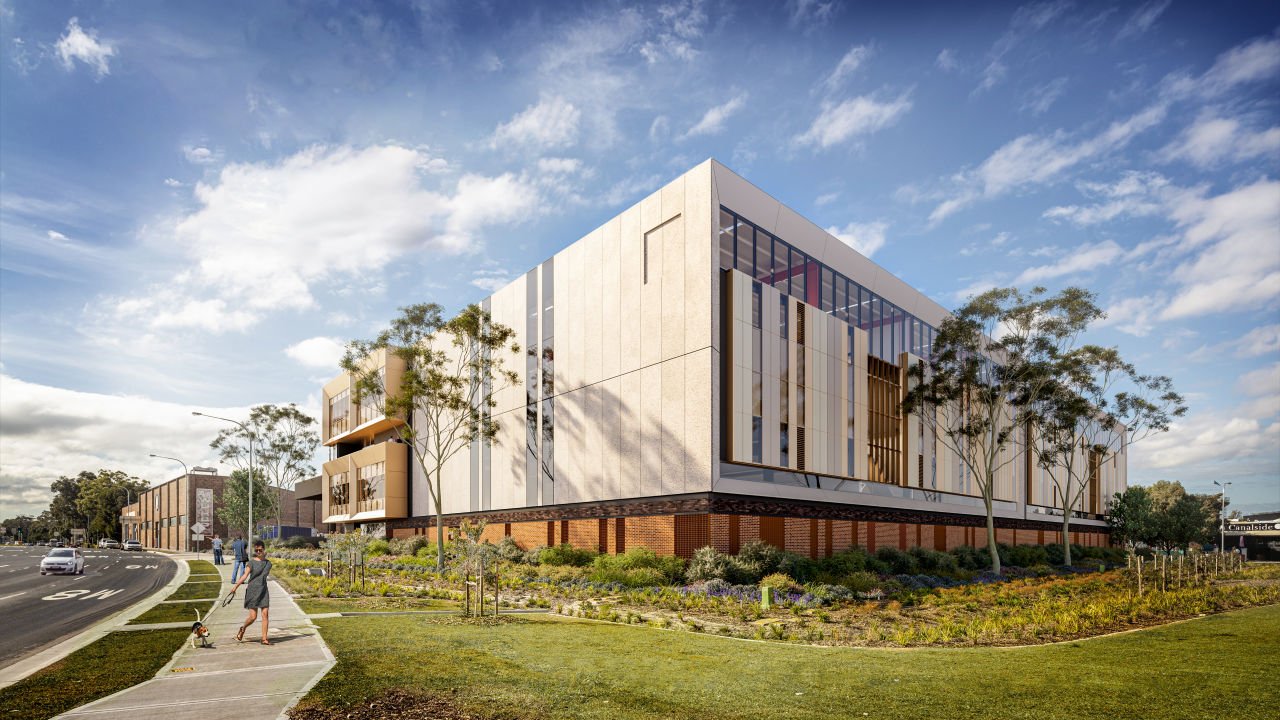 Axis Alexandria is an industrial warehouse and office pod facility consisting of nine units over two levels on a prime 16,000 square metre site in Alexandria. Goodman owns, develops, and manages modern industrial real estate including logistics facilities, warehouses and business parks around the world.
Construction on the new site commenced today, with Goodman and BESIX Watpac beginning the journey with a Welcome to Country from the Metropolitan Local Aboriginal Land Council.
Catering for the event was provided by Matt Atkins from Plate Events. Matt is an Indigenous Australian chef passionate about First Nations bushfoods, sustainable produce & wild harvesting.
BESIX Watpac CEO Mark Baker said it was exciting to be working with Goodman to deliver next generation industrial facilities.
"Axis Alexandria represents the future of combined warehouse and office pod developments and we're proud to be delivering it for such a great Australian company," Mark said.
BESIX Watpac New South Wales General Manager Peter Furlong said modern industrial facilities are a strategic focus for the company.
"Industrial warehouses of the 21st century are increasingly innovative, multi-level facilities, requiring significant design engineering and the incorporation of advanced technologies. This is an environment where BESIX Watpac's engineering-led approach can add significant value," Peter said.
Goodman Group CEO Australia Jason Little said, "Axis Alexandria is a great example of Goodman's approach to an urban infill and multi-storey development."
"As land close to consumers becomes more scarce, this type of development is a sustainable solution to meet the growing demands of e-commerce. With this location, our customers can achieve faster speed to market and lower transport-related emissions."
Goodman's Axis Alexandria will be a prominent facility balancing raw industrial style with a refined premium aesthetic. Designed in collaboration with renowned architects FJMT, the building is packed with innovations ranging from use of materials to the abundance of natural light and flexible spaces.
Sustainability is a key objective with the development targeting a 5 Star Green Star rating, including features such as electric vehicle charging, roof-top solar, smart irrigation and superior ventilation featured in the design.
For the building's occupants, best in class amenities will help deliver a more productive and more enjoyable working day with the wide-open green spaces of Sydney Park adding to the focus on wellbeing.
Completion is expected in early 2023.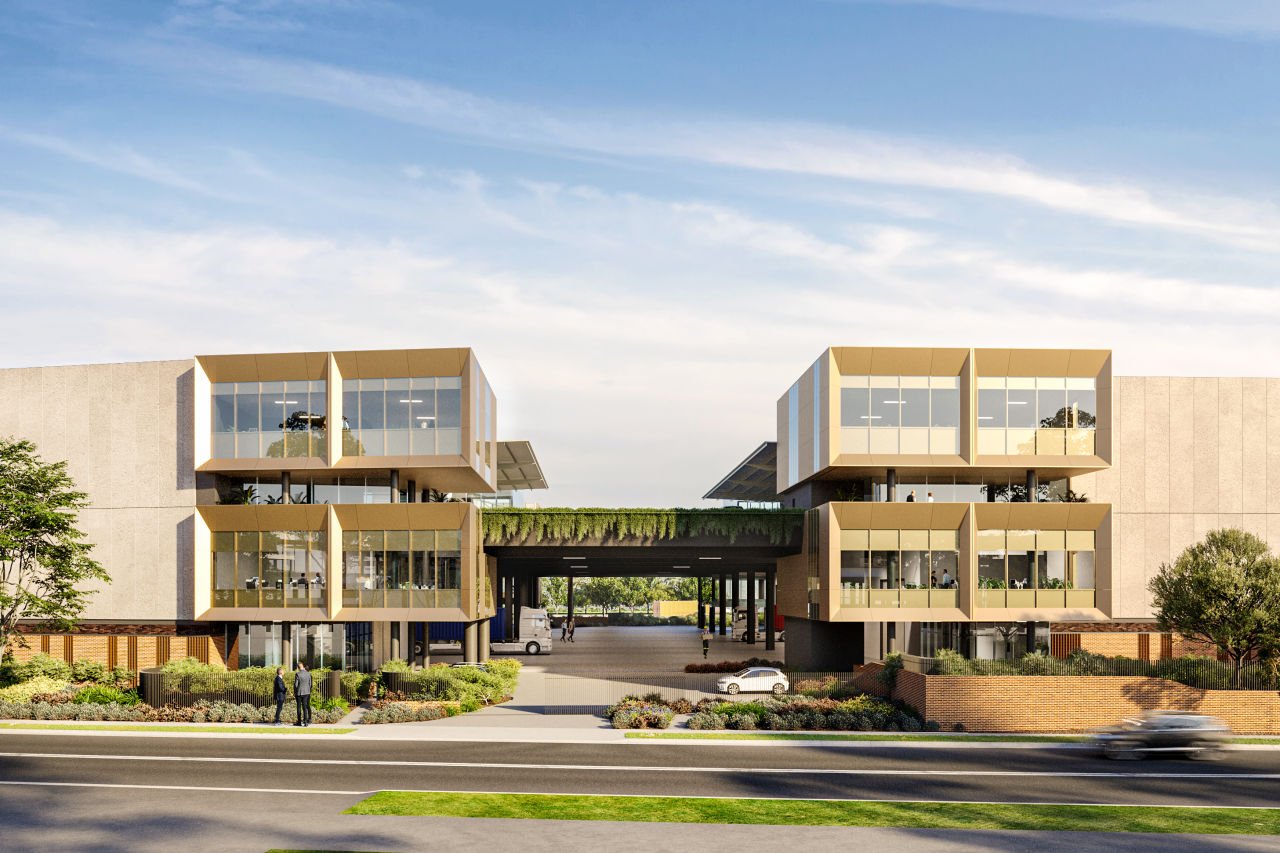 "Axis Alexandria represents the future of combined warehouse and office pod developments and we're proud to be delivering it for such a great Australian company."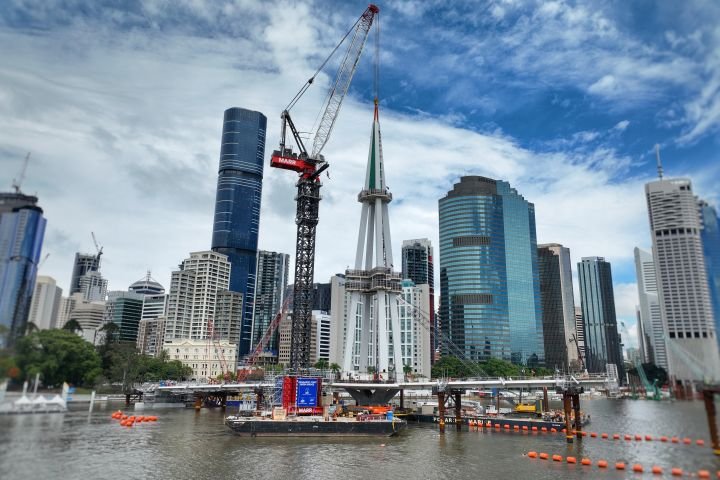 Remarkable crane lift completed at Kangaroo Point Green Bridge with the 180 tonne mast head lifted into place.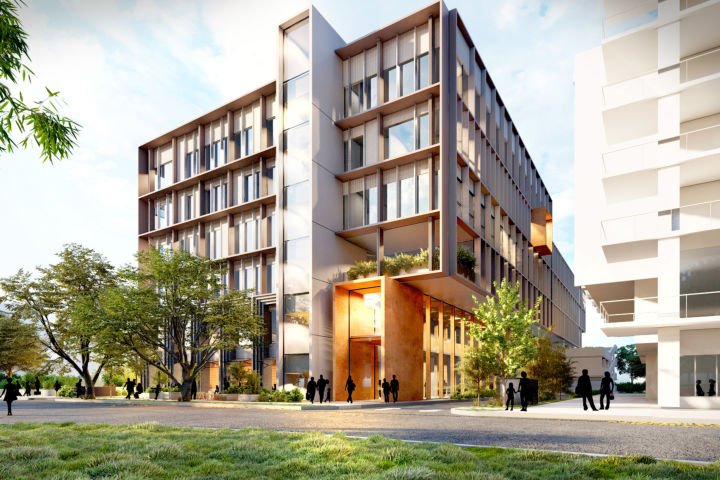 BESIX Watpac marked the start of construction on the Eastwood Private Hospital project with a groundbreaking ceremony in what is a major step forward for the South Australian healthcare sector.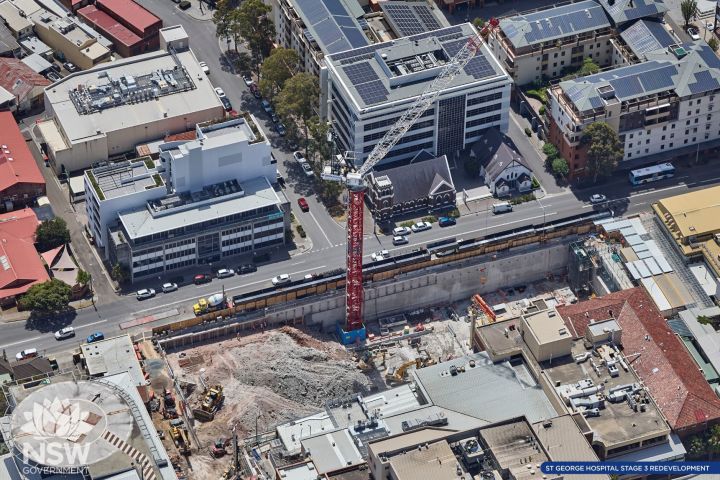 South Eastern Sydney primary school students have the chance to name a 125 metre tall crane which has been installed as part of the $411 million St George Hospital Stage 3 Redevelopment including a car park.