Works kick off at new Gold Coast health facility
A sod-turning ceremony signals construction has started on Gold Coast Hospital and Health Service's new Secure Mental Health Rehabilitation Unit.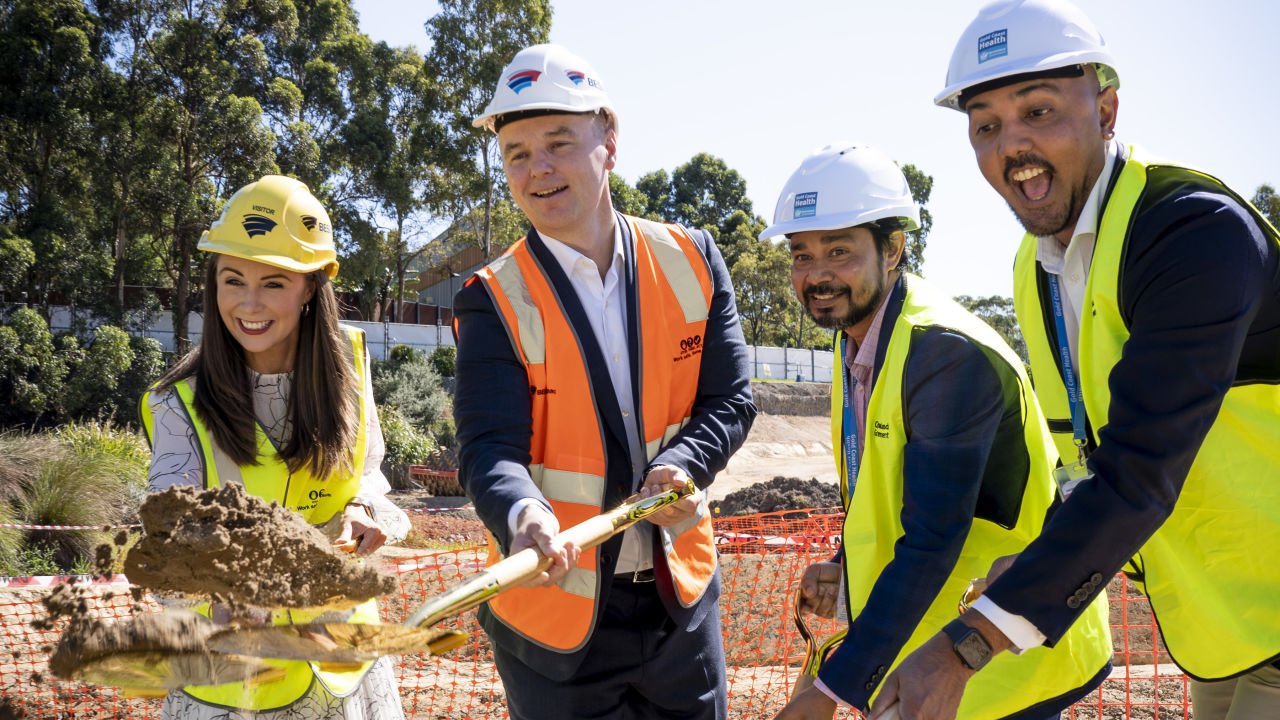 ​Works have started on a new major 40-bed Secure Mental Health Rehabilitation Unit (SMHRU) at the Gold Coast University Hospital with the milestone celebrated on Friday 14 April at the site.
Minister for Environment and Science, Meaghan Scanlon was joined by Gold Coast Health Executives, BESIX Watpac representatives and the project team for this significant milestone that marks start of construction.
Kombumerri Elder, Uncle John Graham delivered the Welcome to Country and provided cultural guidance for the Smoking Ceremony conducted by the Yugambeh Aboriginal Dancers.
Once complete, the unit will provide the Gold Coast's first secure mental health facility to support the recovery of consumers with severe and complex mental health disorders who would benefit from a more secure setting.
The Secure Mental Health Rehabilitation Unit will help meet growing local demand for secure mental health services. It will provide a contemporary and safe environment for consumers and staff. The service will support consumers in their recovery until they can transition to living in the community.
The unit will be operated in partnership with Metro South Health to meet growing demand for mental health rehabilitation services across South-East Queensland.
"It is vital for people with complex mental health needs to have access to a safe environment to receive 24-hour clinical support to support their recovery," Minister D'Ath said.
"The team at Gold Coast Health worked in partnership with consumers who have lived experience of receiving mental health care, as well as carers and staff to design a world-class, compassionate, person-centred mental health facility that fosters the recovery of consumers, families and carers."
"Not only will people be treated for their condition here, more importantly they will be supported in their recovery and rehabilitation until they can transition back into the community."
BESIX Watpac's Chief Executive Officer Mark Baker said the multi-disciplinary contractor is proud to be delivering another world-class project on the Gold Coast.
"Our long-term aim is to create meaningful and sustainable opportunities and employment for Indigenous peoples and businesses; beyond the lifespan of our projects, as described in our Innovate Reconciliation Action Plan," Mr Baker said.
"We are working to create economic opportunities and employment pathways through our projects, and have a 4% First Nations workforce target and 15% Queensland training policy target for the SMHRU project."
The project is also aiming to facilitate 90,000 training hours throughout construction.
With a 40-year history in Queensland, BESIX Watpac has delivered key infrastructure on the Gold Coast including Carrara and Robina Stadiums, the Gold Coast Aquatic Centre and the nearby private hospital.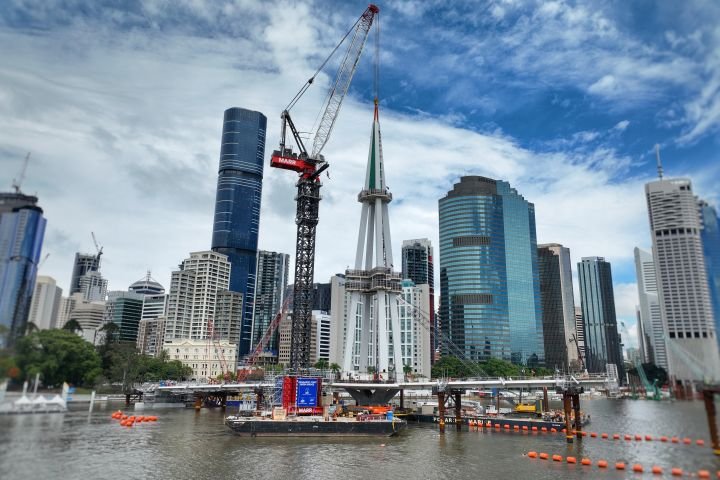 Remarkable crane lift completed at Kangaroo Point Green Bridge with the 180 tonne mast head lifted into place.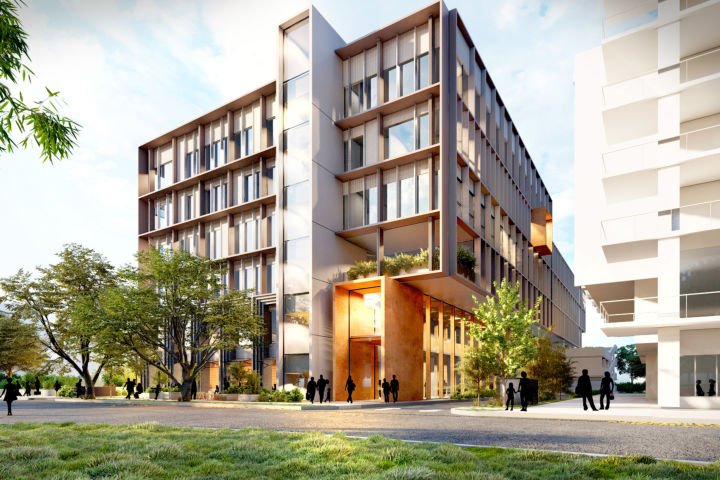 BESIX Watpac marked the start of construction on the Eastwood Private Hospital project with a groundbreaking ceremony in what is a major step forward for the South Australian healthcare sector.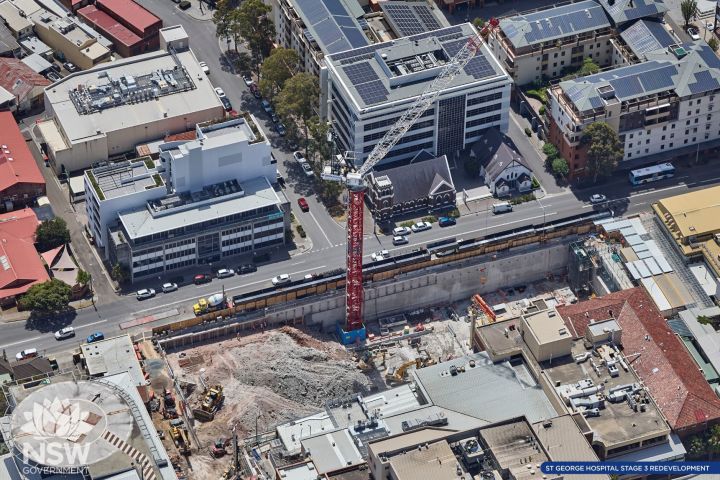 South Eastern Sydney primary school students have the chance to name a 125 metre tall crane which has been installed as part of the $411 million St George Hospital Stage 3 Redevelopment including a car park.