Topping Out Ceremony marks a milestone for GPO Hotel Marriott project in Adelaide
With a valuation of $200 million, this iconic development is on track for completion in the first half of 2024.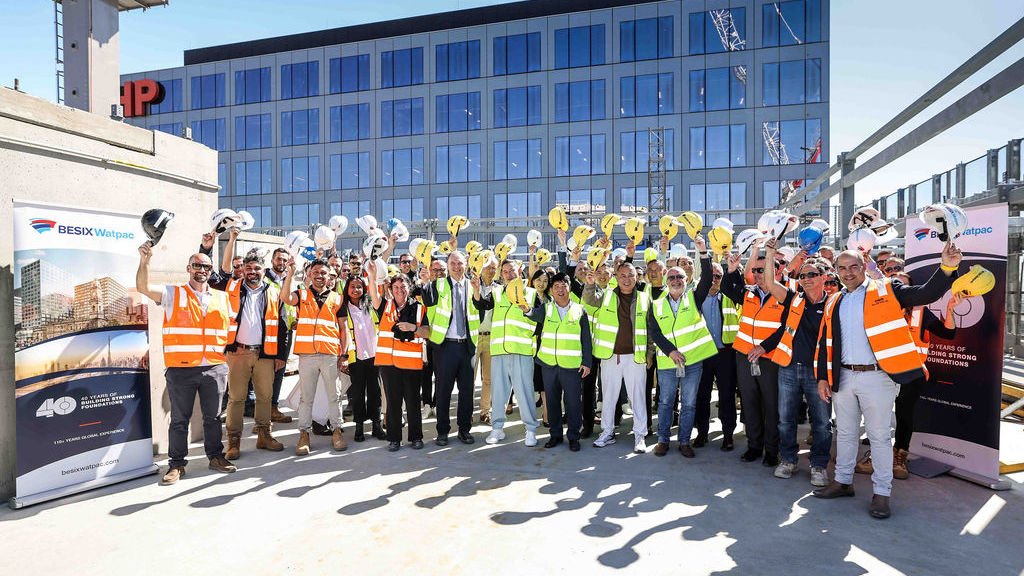 BESIX Watpac, a leading Australian multidisciplinary construction company, have commemorated a significant milestone with the Topping Out Ceremony for the eagerly awaited GPO Hotel Marriott project in Adelaide.
With a valuation of $200 million, this iconic development is on track for completion in the first half of 2024.

The Topping Out Ceremony signifies a pivotal moment in the construction journey as the final structural element was successfully positioned atop the GPO Hotel Marriott.
Mark Baker, CEO of BESIX Watpac, praised the entire project team, encompassing consultants and subcontractors, for their dedication to achieving this remarkable milestone.
"The GPO Hotel Marriott project is a great demonstration of our unwavering commitment to excellence and ability to work around existing structures," stated Mr Baker.
Bill Couros, Senior Development Manager for the project's developer, Greaton, conveyed his enthusiasm about the project's role in Adelaide's growth and development.
"The GPO Hotel Marriott project heralds an exciting chapter in Adelaide's evolution and expansion.
"We are delighted to collaborate with BESIX Watpac, who consistently bring the project's intricate design vision to life with meticulous attention to detail and a deep respect for Adelaide's heritage.
"Our partnership is a testament to our shared commitment to excellence."
Designed by local architectural firm Baukultur, the GPO Hotel Marriott is poised to redefine the concept of luxury hospitality in Adelaide, seamlessly blending the city's rich heritage with contemporary design principles.
Andrew Esposito, BESIX Watpac Project Manager for the GPO Hotel Marriott, said he was proud of the project's noteworthy statistics.
"To date, the project team has poured an impressive 7,500 cubic meters of concrete, installed 1,160 tonnes of reinforcing, and placed 450 façade panels, reaching up to level 9 of 15.
"The installation of structural steel has been a monumental achievement, with 620 tonnes in the tower and 137 tonnes in the heritage section," Mr Esposito said.
The Topping Out Ceremony featured a traditional Smoking Ceremony, symbolising reverence for the land and culture, performed by the Traditional Owner Group, Kuma Kaaru.
The traditional Smoking Ceremony highlighted the project's dedication to honouring and respecting the Indigenous heritage of the land on which it stands.
Mark Baker also emphasised the project's significance in BESIX Watpac's history.
"This project signifies BESIX Watpac's fifth residential and hotel endeavour in the South Australian region in just over a decade.
"It stands as another outstanding addition to our distinguished global portfolio across the Residential and Hotels sector, which includes iconic landmarks like the Burj Khalifa and the Royal Atlantis Resort and Residences in Dubai."
The GPO Hotel Marriott project demonstrates BESIX Watpac's commitment to delivering world-class construction endeavours that leave a lasting imprint on communities and cities. As the project draws closer to completion, anticipation mounts for a grand unveiling that is poised to set new standards for luxury hospitality in Adelaide.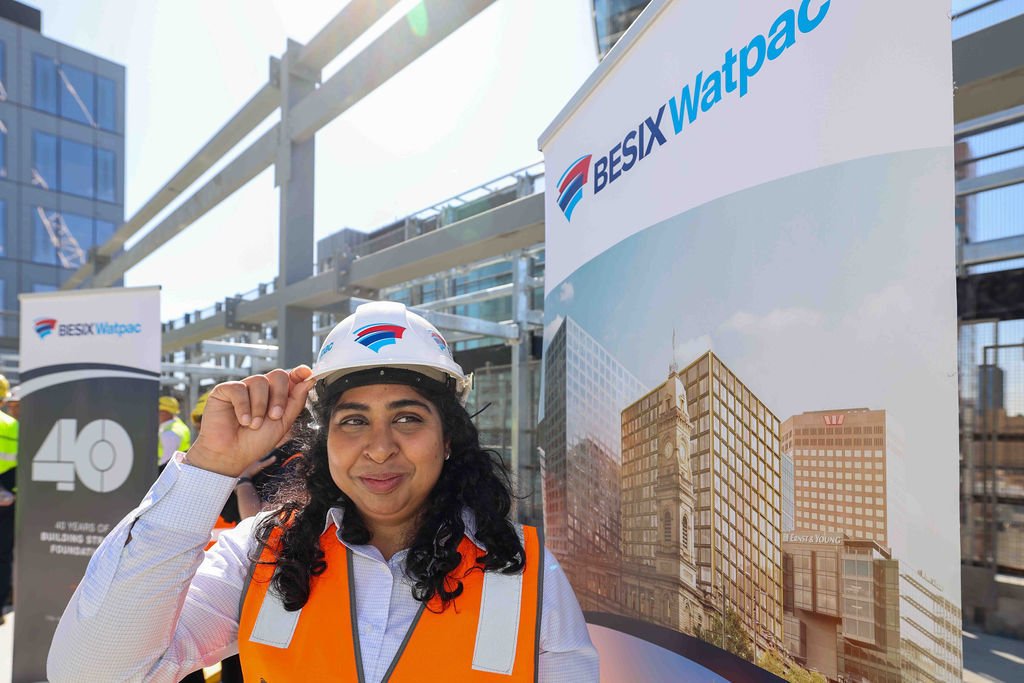 BESIX Watpac Graduate Engineer Amreen Husain admiring the view from the top of GPO Hotel Marriott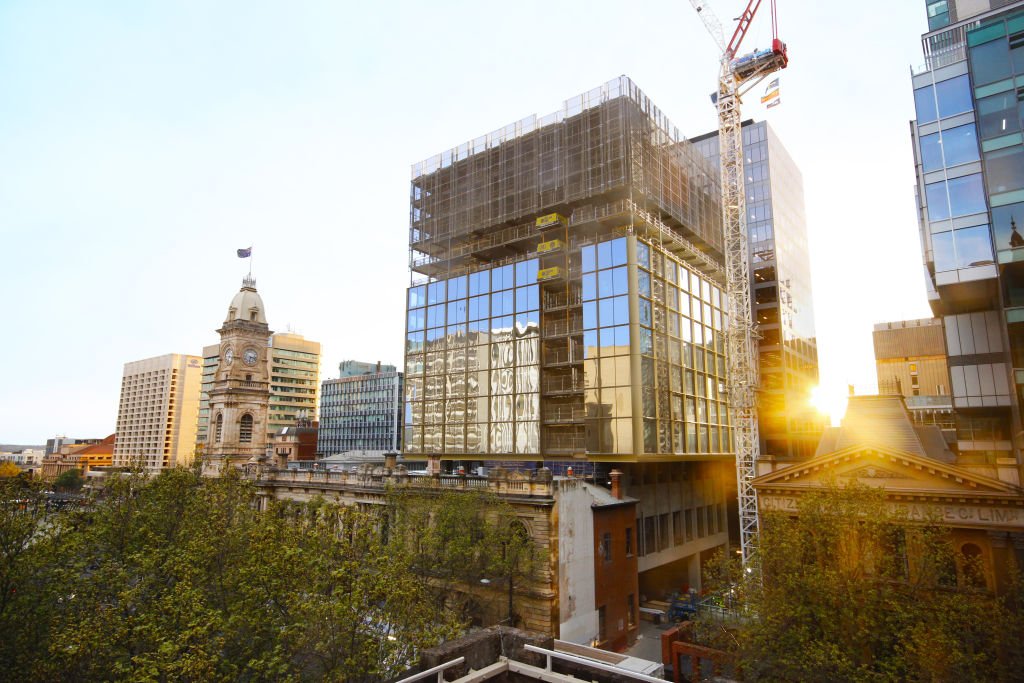 Project progress image at sunset shows façade well underway reaching up to level 9 of 15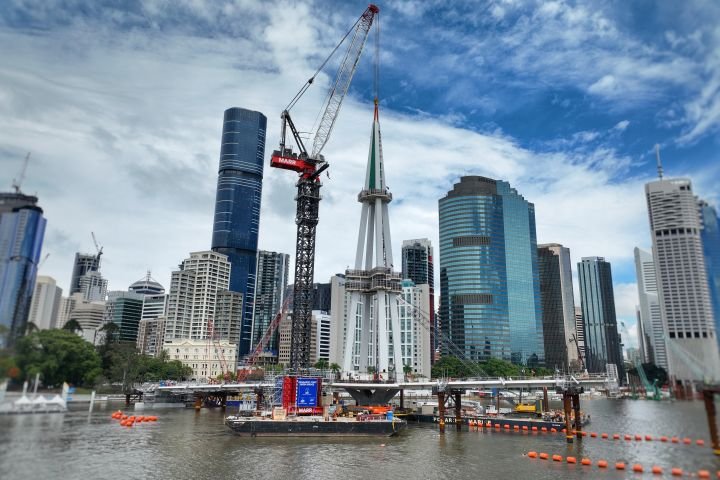 Remarkable crane lift completed at Kangaroo Point Green Bridge with the 180 tonne mast head lifted into place.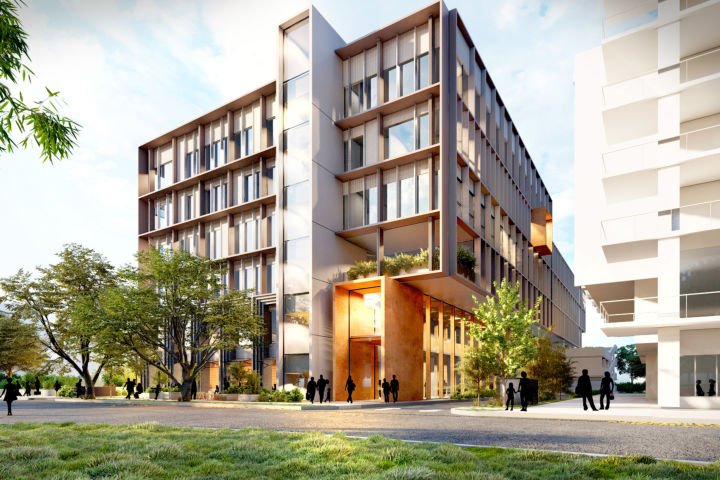 BESIX Watpac marked the start of construction on the Eastwood Private Hospital project with a groundbreaking ceremony in what is a major step forward for the South Australian healthcare sector.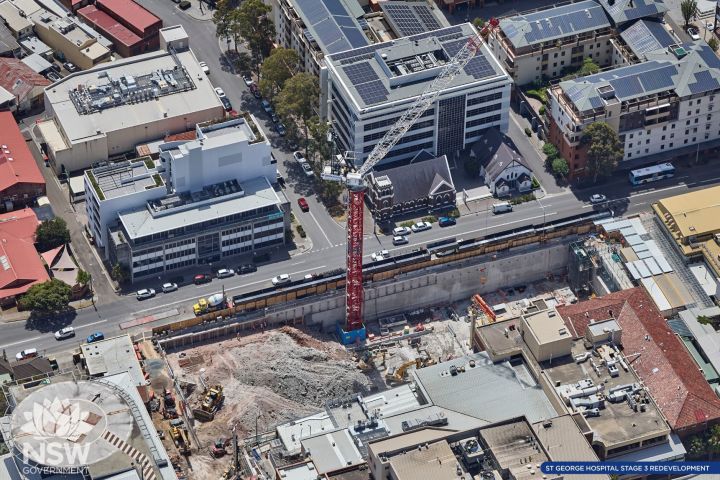 South Eastern Sydney primary school students have the chance to name a 125 metre tall crane which has been installed as part of the $411 million St George Hospital Stage 3 Redevelopment including a car park.