A new way of doing business in Sydney
Poly Centre at 210 George Street, Sydney is setting a new standard for commercial property in Australia.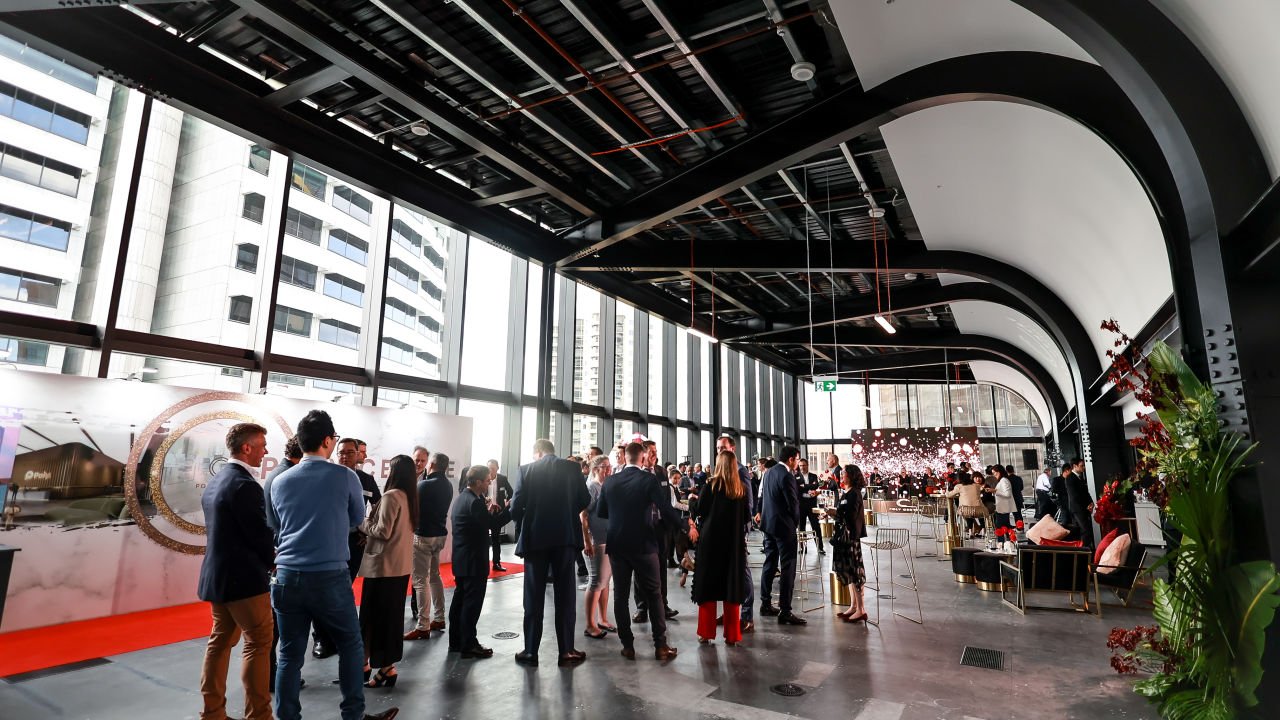 A new way of doing business was celebrated in Sydney with the launch of Poly Centre, an inspirational new commercial business address at 210 George Street.
Completed on time and with leasing contracts advanced for more than half the building, this complex project built for Poly Global creates a new standard for commercial property in Australia.

The 19,700 sqm, 26-storey workplace with a mix of retail and commercial services on the ground floor is part of an ensemble of buildings that will transform the historic harbourside neighbourhood into a leading-edge innovation, creative and commercial district.
Designed by international architecture firm Grimshaw and constructed by BESIX Watpac, Poly Centre's solid, sculpted core sits on the eastern boundary of the site, while west facing George Street floorplate is expressed as a continuous glazed vertical element spanning the length of the tower, ideal for flexible workplace.
Poly Centre Sydney's evolutionary Air Village design (dual-floor connected occupancies) provides office floors that have double-height spaces, allowing for exceptional natural light penetration and flexibility for future tenants. This Air Village design has already received international acclaim, winning the 2020 MIPIM Architectural Review's Future Project Award for office and office-led development.
With construction starting in May 2020 during a period of unprecedented challenges for the Australian construction industry, Poly Global and BESIX Watpac are understandably proud that this exciting project is now complete.
NSW General Manager Peter Furlong said the Poly Centre construction was anything but typical.
"The Air Villages incorporating double height precast columns, fascia and GRC pillars are the standout element for the project and the final product looks fantastic when walking along George Street.," Mr Furlong said.
"There are about 550 precast panels, each weighing up to 16 tonne and over 1300 curtain wall panels, in this structure and the complex façade with curves and GRC elements required careful design and construction coordination to achieve the detail we have today.
"The grand opening in October was wonderful celebration of this stunning new addition to the iconic George Street in Sydney and a chance for us to celebrate our team members who helped bring this incredible vision to life."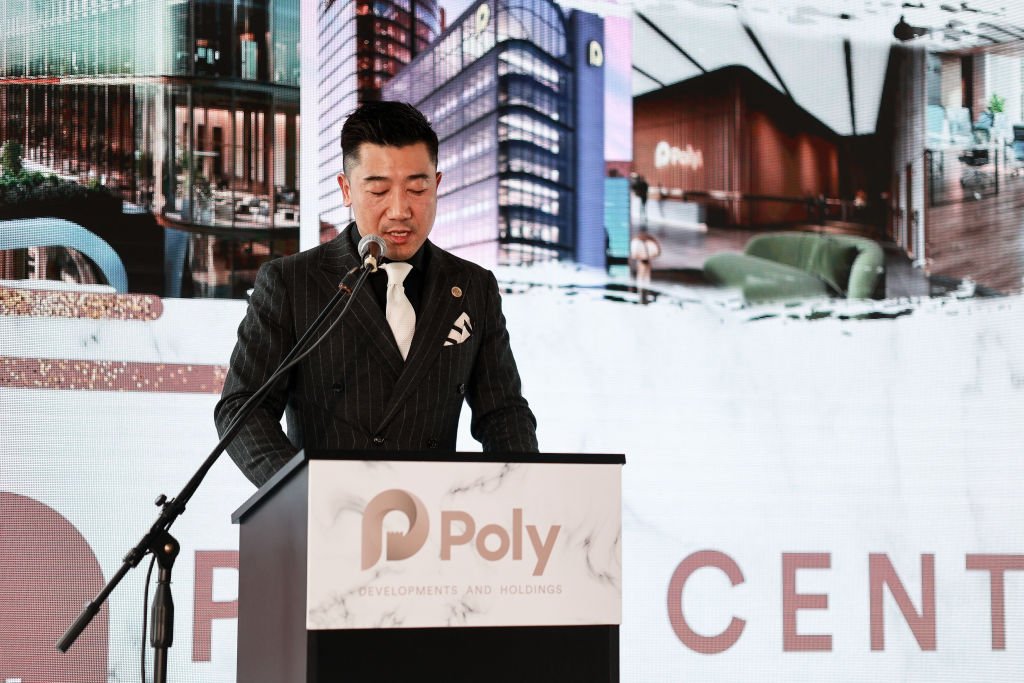 "Six years ago, we acquired this landmark deal and named it Poly Centre. We began our journey of transforming conventional business environment towards a more breathable workplace, boasts of natural light, air and a focus on wellness and sustainability in this exceptional precinct."
Han Sun, Executive Director of Poly Global's Asset Management Team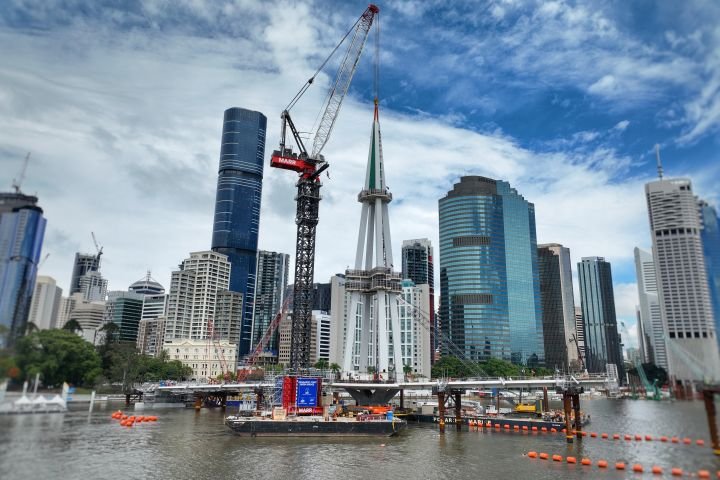 Remarkable crane lift completed at Kangaroo Point Green Bridge with the 180 tonne mast head lifted into place.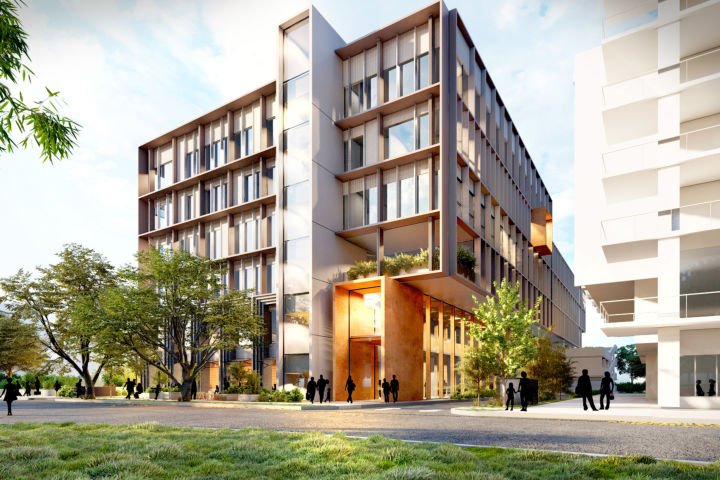 BESIX Watpac marked the start of construction on the Eastwood Private Hospital project with a groundbreaking ceremony in what is a major step forward for the South Australian healthcare sector.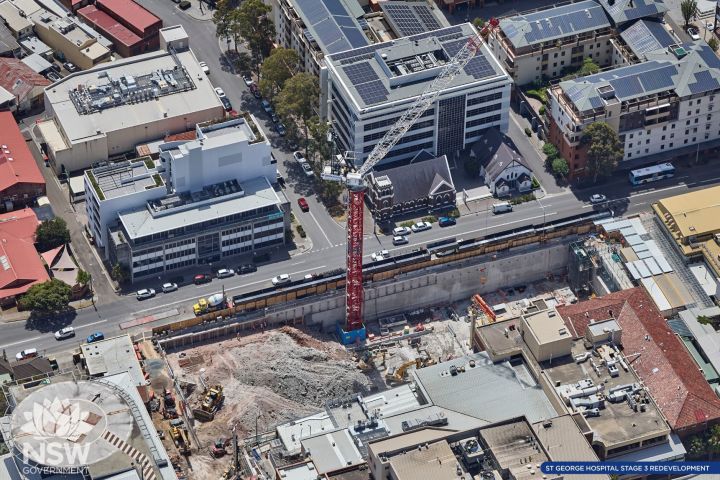 South Eastern Sydney primary school students have the chance to name a 125 metre tall crane which has been installed as part of the $411 million St George Hospital Stage 3 Redevelopment including a car park.