Naval Guided Weapons Facility Complete
BESIX Watpac has successfully delivered a complex purpose-built Integrated Weapons Facility (IWF) at Defence Establishment Orchard Hills.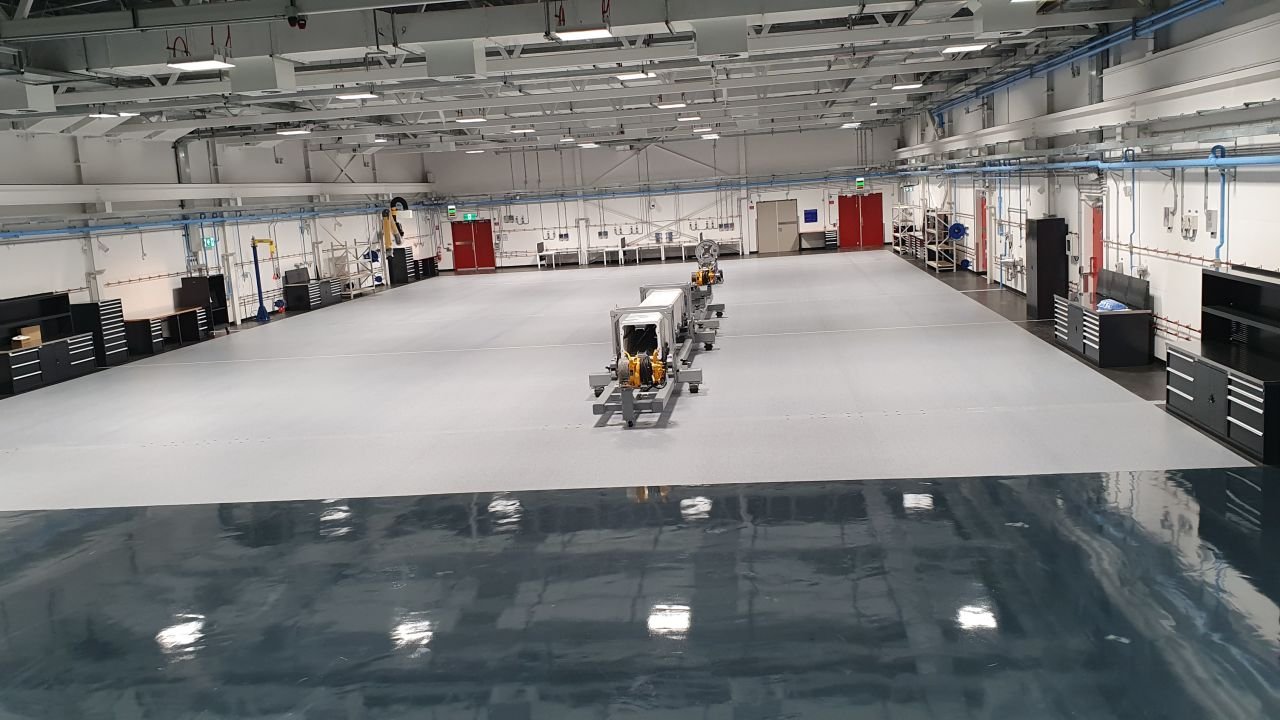 BESIX Watpac has successfully delivered a complex purpose-built Integrated Weapons Facility (IWF) at Defence Establishment Orchard Hills in collaboration with the local industry and Defence partnerships.
The new facility, officially opened on April 5 by the Minister for Defence Hon Peter Dutton MP, is one of several world-class sites that will be delivered under the $1 billion Sovereign Guided Weapons and Explosive Ordnance (GWEO) Enterprise.
Minister Dutton used the ceremonial commissioning at Defence Estate Orchard Hills to announce the Government's new strategic partnership with Raytheon Australia and Lockheed Martin Australia to lead the GWEO Enterprise program to develop and manufacture guided weapons and their components in Australia.
The GWEO Enterprise will fast track the development of manufacturing, research and development, education and training, test and evaluation, maintenance and repair, storage and distribution, and disposal of Guided Weapons to enhance Australia's defensive self-reliance and supply chain resilience.
CEO Mark Baker said together with its supply chain, BESIX Watpac had demonstrated, once again, its ability to deliver complex Explosive Ordnance projects for Defence.
BESIX Watpac has delivered over 30 successful Defence projects to date worth more than $1 billion.
"Our commitment to excellence, attention to detail and our social procurement processes have all contributed to the successful delivery of this facility which has been called out by the Minister as a 'world first for its inherent safety and functionality'," Mr Baker said.
"I'd like to thank our trade partners and our staff for the outstanding work they have done on this project. They have worked around the clock during a global pandemic, to deliver above client expectations."
Construction scope included building an administration area with a mix of offices, meeting rooms and secure communications room, two Weapon Assembly Rooms with specialist workshops for the safe handling, inspection and maintenance of guided weapons, and four reinforced concrete test cells. BESIX Watpac with support from local contractors also completed the landscaping, infrastructure and supporting services including integration of communications and safety systems with the existing Base infrastructure.
Senior Project Manager Michael Kilcar said the project recorded zero lost time injuries with over 450,000 hours completed and overachieved on targets for local procurement, indigenous and diversity employment.
"More than 95 per cent of sub-contract work was sourced in the local industry, within 50 kilometres from site," Mr Kilcar said.
"We achieved more than 5.6% indigenous procurement – exceeding our original commitment for 4%. Special measures were also introduced to protect an environmentally sensitive area called the Cumberland Woodlands - including segregation from construction works and protection of the flora and fauna.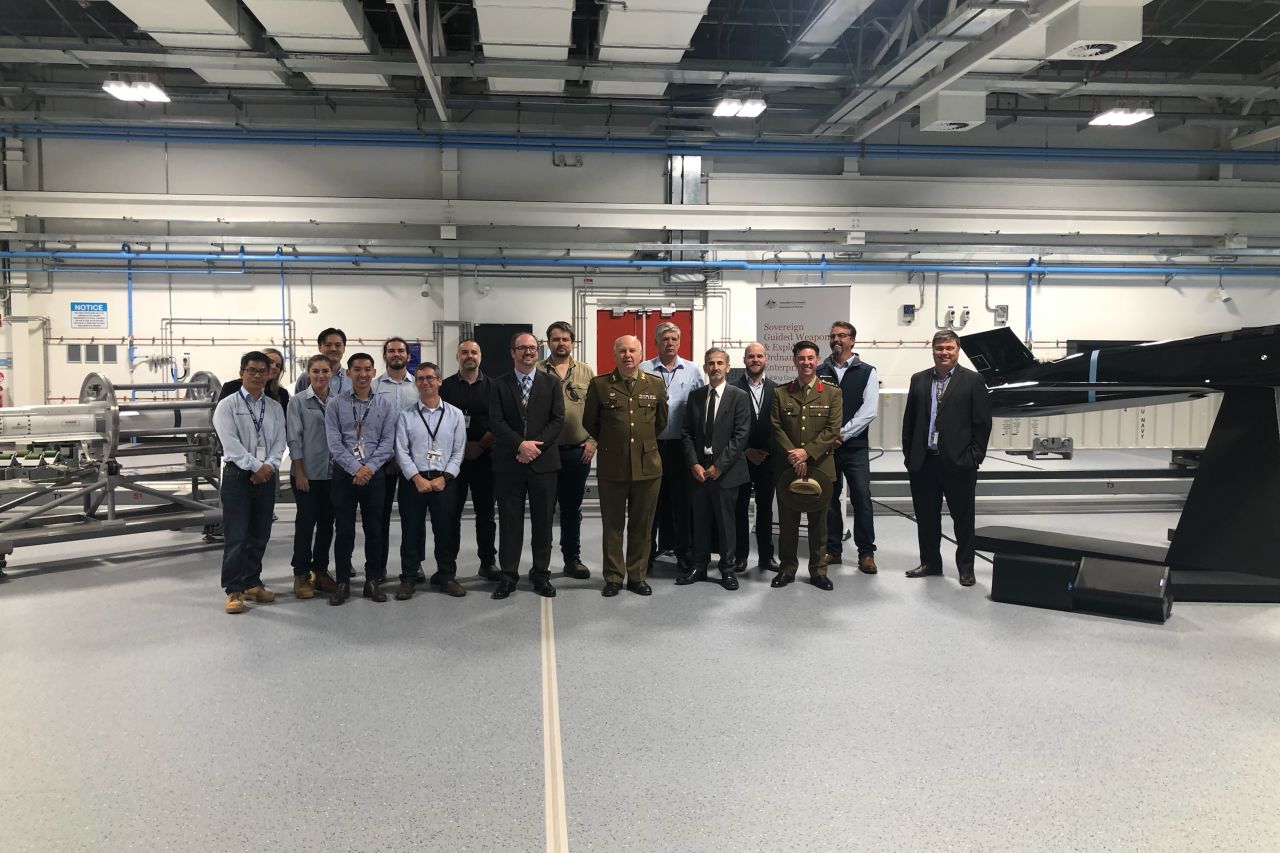 "This project was unique in that it combined structural, security and electrical engineering complexities typically encountered on EO projects with high efficiency controls and safety systems associated with critical test facilities. These challenges were met with the successful Integrated Systems Testing and Commissioning and recent opening of the facility."
Senior Project Manager Michael Kilcar.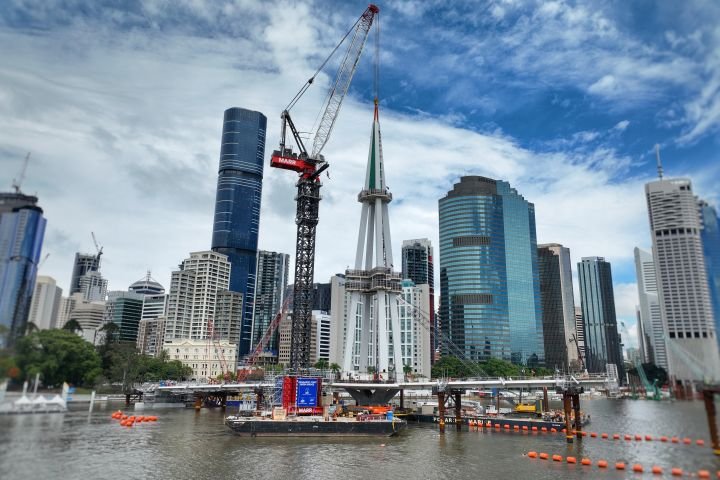 Remarkable crane lift completed at Kangaroo Point Green Bridge with the 180 tonne mast head lifted into place.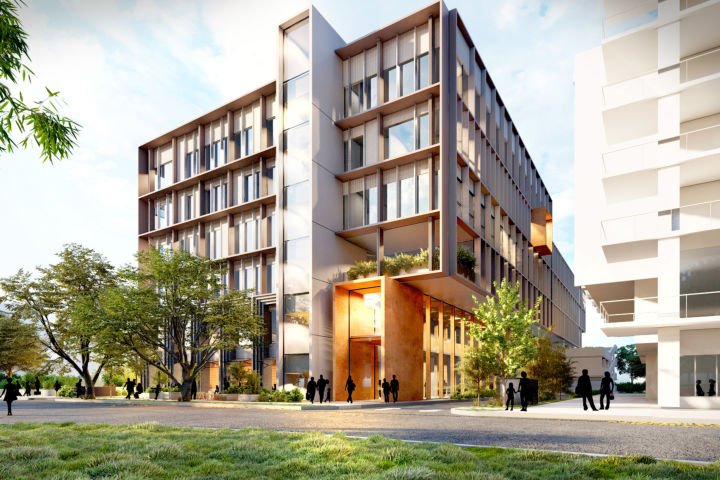 BESIX Watpac marked the start of construction on the Eastwood Private Hospital project with a groundbreaking ceremony in what is a major step forward for the South Australian healthcare sector.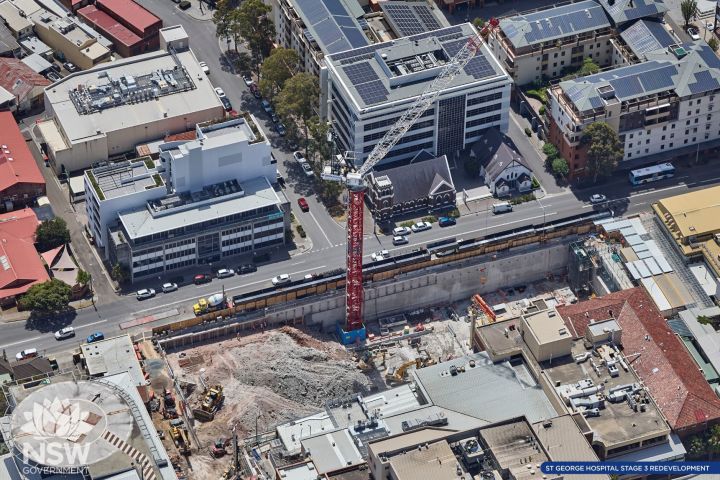 South Eastern Sydney primary school students have the chance to name a 125 metre tall crane which has been installed as part of the $411 million St George Hospital Stage 3 Redevelopment including a car park.