Multiple construction milestones achieved at Te Kaha
Christchurch City Council's Te Kaha Multi-Use Arena begins to take shape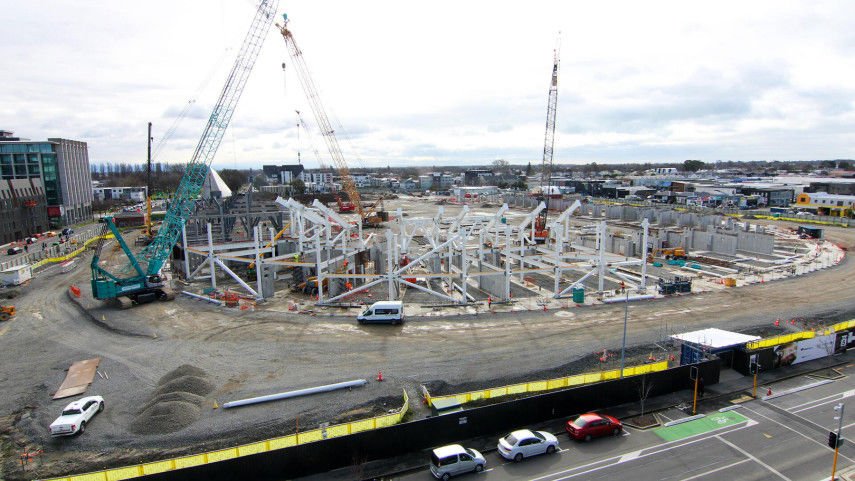 Te Kaha, Canterbury's Multi-Use Arena being delivered for Christchurch City Council, has been steadily progressing since major works commenced earlier this year.
The project recently reached a key construction milestone as the final major concrete pour for the substructure was completed, marking the conclusion of foundation works. This phase, initiated in January, involved a remarkable 55 major pours, with nearly 26,000 cubic meters of concrete poured into Te Kaha's substructure.
To ensure resilience against future seismic movements, over 4,800 tonnes of reinforcing materials have been employed in the substructure - a significant measure due to Christchurch's geographical location.

The focus has shifted towards constructing the vertical steel elements that form the structure supporting the seating bowl, western corporate stand, and function facilities. The first steel elements of the superstructure have been lifted into place, with ongoing progress in various directions.

Additionally, work has commenced on installing 'double tee' concrete flooring panels on the first floor of the western and southern stands. These large concrete panels consist of two prestressed 'ribs' and a connecting top slab, and are often used in structure where large, column-free spaces are required.

Although the arena has really begun to take shape recently, the construction of very large structural steel that is due to commence in coming months will see the stadium rise into the skyline.

Once complete, the Te Kaha multi-use arena is set to become New Zealand's premier and most accessible, inclusive and sustainable venue. The arena will provide 30,000 seats with capacity to accommodate 36,000 patrons for large concerts all under the cover of a roof.

Take a look at the latest from site in the following video update above.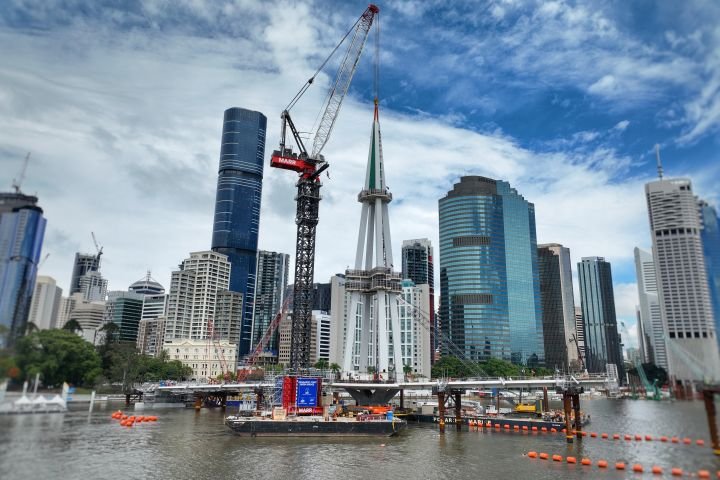 Remarkable crane lift completed at Kangaroo Point Green Bridge with the 180 tonne mast head lifted into place.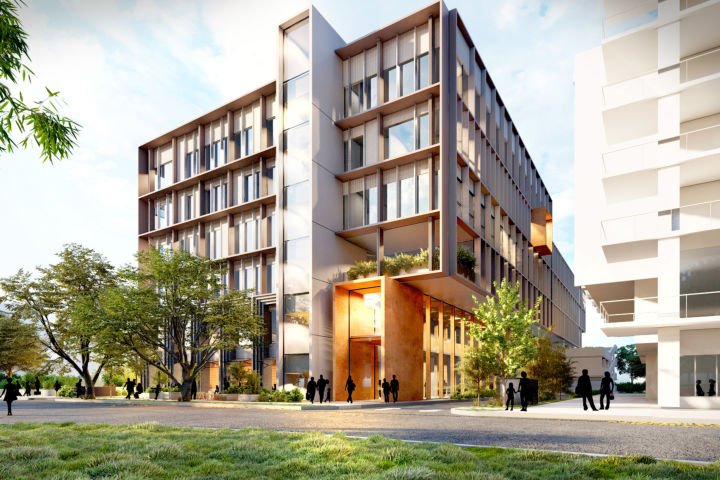 BESIX Watpac marked the start of construction on the Eastwood Private Hospital project with a groundbreaking ceremony in what is a major step forward for the South Australian healthcare sector.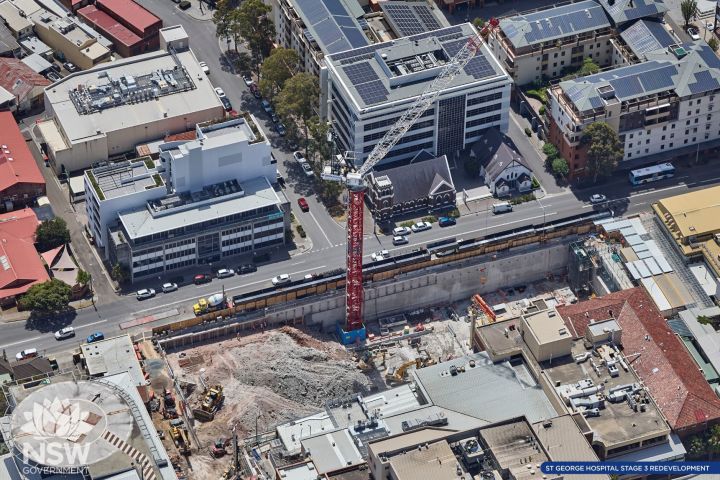 South Eastern Sydney primary school students have the chance to name a 125 metre tall crane which has been installed as part of the $411 million St George Hospital Stage 3 Redevelopment including a car park.