CSL Seqirus' $800m innovative vaccine and anti-venom manufacturing facility reaches major milestone
The new state-of-the-art manufacturing facility in Melbourne has 'topped out'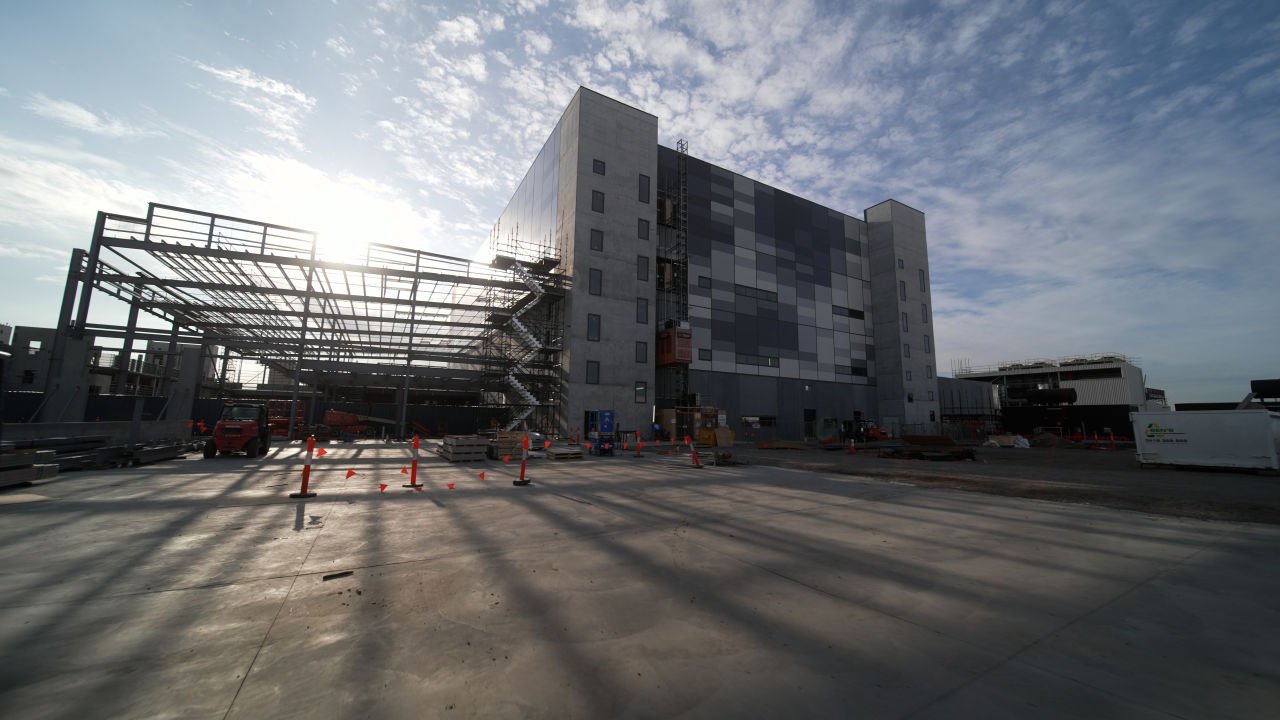 CSL Seqirus has today announced that construction of its new state-of-the-art manufacturing facility in Australia has reached its highest point, known as 'topping out'.
The world-class facility will use innovative technology to produce seasonal and pandemic cell-based influenza vaccines, CSL Seqirus' vaccine adjuvant technology (MF59®), the world's only approved human vaccine for Q fever and antivenoms for venomous creatures native to Australia.
It is on schedule to be operational in 2026 and will support Australia's preparedness and responsiveness in a future pandemic crisis. The new facility bolsters CSL Seqirus' and Australia's sovereign manufacturing capability and underpins a long term partnership with the Federal Government for the supply of seasonal and pandemic influenza pandemic vaccines, antivenoms and Q fever vaccine.
Mark Baker, BESIX Watpac CEO says, celebrating the topping out is a long-held building tradition and an opportunity to acknowledge the team's expertise in delivering highly complex bio science and pharmaceutical infrastructure.
"We are thrilled to have reached the topping out milestone for this nationally significant project. Our team's collaborative approach and 40 years of building experience enables us to deliver an outstanding facility that demands the highest level of technical integration and finishing standards. This achievement is a testament to the partnerships we have forged with CSL Seqirus and our subcontractors."
BESIX Watpac Construction Manager, Matthew Radcliffe, has been instrumental in delivering the project, which encompasses highly controlled spaces such as clean-rooms, PC-3 production areas, and PC2 Labs.
"The culture fostered on site has been a key factor in driving productivity. There is an unmistakable synergy between all stakeholders as we work towards a common goal – transparency at all levels is critical to meeting program requirements."
"The project has clocked up 2,500 inductions and a peak workforce of more than 400. Locally procured steel amounting to 1,500 has been installed and 10,000m3 of concrete has been poured to date."
The greenfield site in Tullamarine, will have a gross floor area of 28,400m2 across three key buildings. Topping out has been marked by the completion of roof laying on three buildings:
• Seasonal and pandemic cell-based influenza vaccine manufacturing
• Antivenoms and Q-Fever vaccine manufacturing, and
• An administrative and laboratory building
Jonah Smith, Vice President and Program Lead for the CSL Seqirus Tullamarine Manufacturing Facility, says topping out is an important milestone in the journey to completing the world-class facility.
"This will be the only cell-based influenza vaccine manufacturing facility in the Southern Hemisphere and will provide access to Australian-made innovative vaccines and potentially lifesaving antivenoms. This facility will manufacture influenza vaccines for use in Australia and overseas, creating a supply chain worth more than $300 million annually to the Australian economy."
"The site will support the future of public health in Australia and we've designed it to support a sustainable future for our community. We're incorporating on-site renewable energy generation, electrifying the plant to reduce our reliance on fossil fuels, conducting heat and water recovery. This is also one of the first local manufacturing facilities to pursue 5 star 'Green Star' and Gold WELL certification."
"The new site will also feature a highly digitised manufacturing environment that will drive a number of innovations in production and quality control processes."
Jonathan Anderson, CSL Seqirus Executive Medical Director – International Regions says that producing antivenoms will also be an important part of how the facility contributes to the health of Australia and its neighbours.
"Australians love the bush and the beach but unfortunately over 3,000 Australians are hospitalised annually due to injuries caused by venomous creatures. While there are relatively few deaths, it's important that we're prepared for venomous bites and stings." 1
REFERENCES

1. Australian Institute of Health and Welfare. 2021. Accessed April 2023. https://www.aihw.gov.au/getmedia/78b416bf-0250-4368-89d6-81e2d9f32528/aihw-injcat-215.pdf.aspx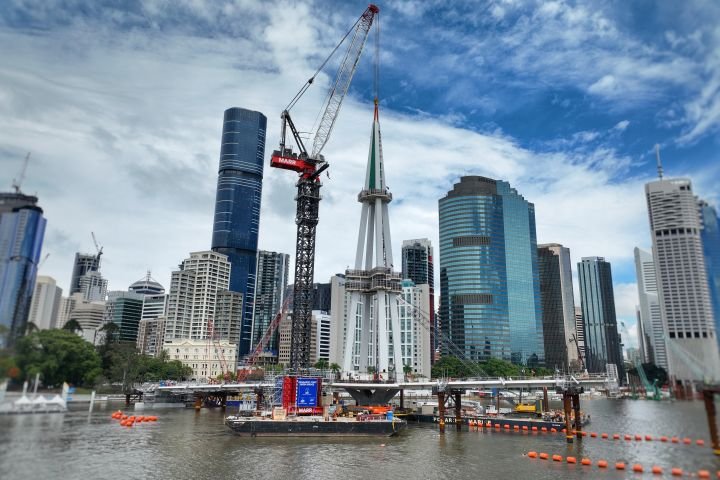 Remarkable crane lift completed at Kangaroo Point Green Bridge with the 180 tonne mast head lifted into place.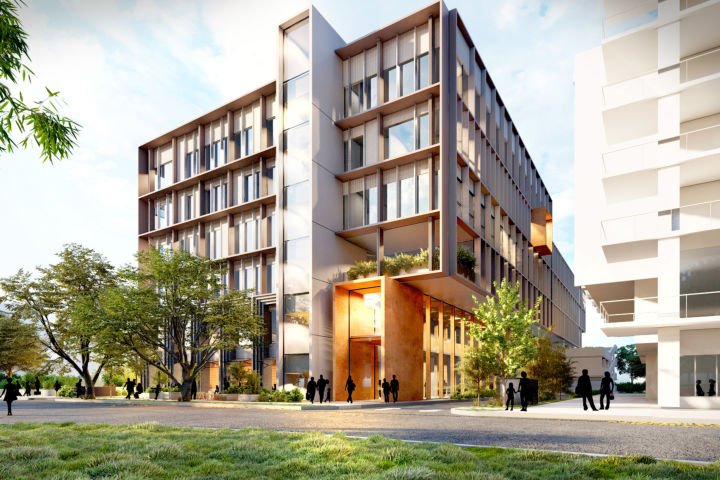 BESIX Watpac marked the start of construction on the Eastwood Private Hospital project with a groundbreaking ceremony in what is a major step forward for the South Australian healthcare sector.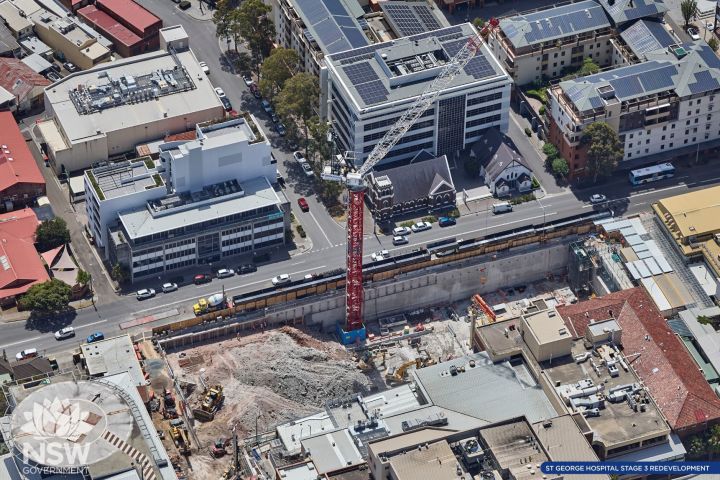 South Eastern Sydney primary school students have the chance to name a 125 metre tall crane which has been installed as part of the $411 million St George Hospital Stage 3 Redevelopment including a car park.