Building engineering careers for young women
BESIX Watpac ramps up efforts to create careers for women in construction through targeted and engaging initiatives.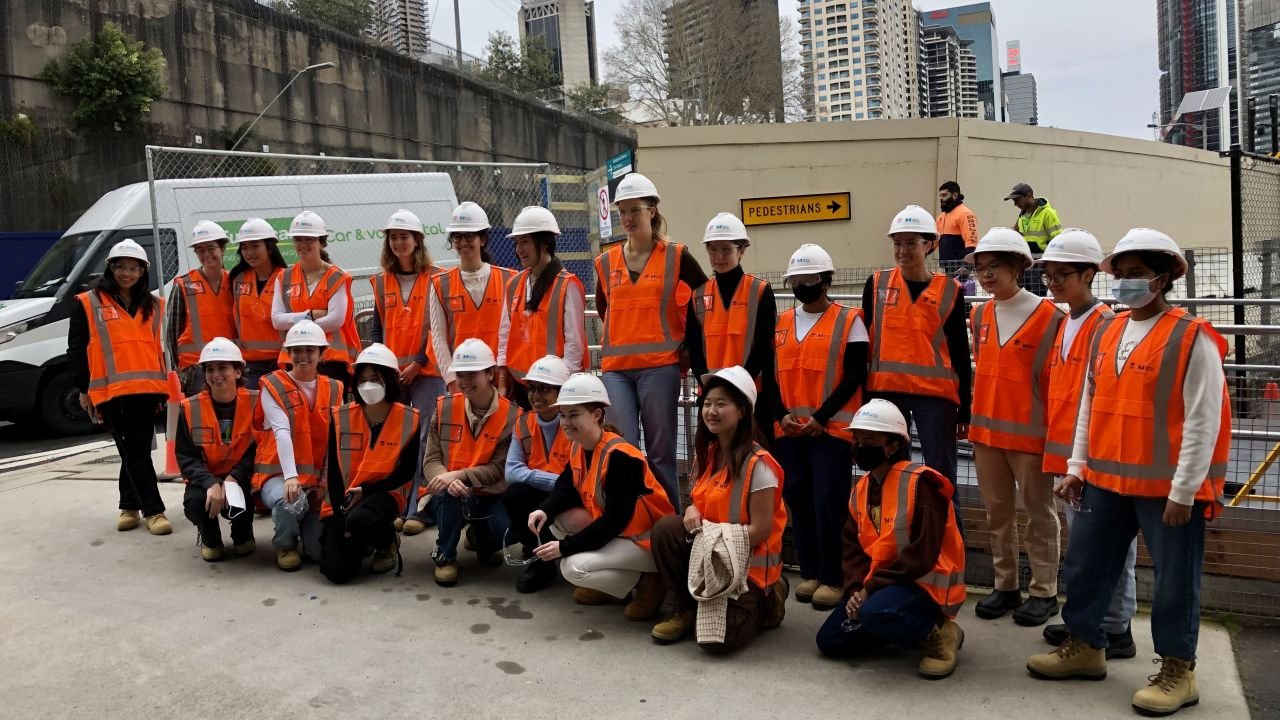 BESIX Watpac ramps up efforts to create careers for women in construction through targeted and engaging initiatives.
BESIX Watpac has been creating pathways for women in construction, hosting site tours, facilitating Cultivate Sponsorships and participating in Career Revive, a program by the Department of Employment and Workplace Relations.
This month, the company hosted a group of young female engineering students from the University of Sydney at its Sydney Metro Barangaroo Station project for a site tour and panel discussion about women in construction.
Welcomed by Claire Moore, Sydney Metro's Construction Director for Barangaroo Station, the students heard from a panel of BESIX Watpac team members including Project Manager Ilse Luypaert, Senior Project Engineers Louisa Budiharto and Fay Crawford, Project Engineer Tracey Medley, and NSW Work Health and Safety Manager Danielle Buckland.
The panel discussed the many opportunities available in construction, including in engineering, design, commercial, finance, construction management, civil, safety, and trades. They also shared their individual experiences including the challenges, opportunities, and career highlights.
Ilse Luypaert, Project Manager, is originally from Belgium, and has worked around the world, from Europe to Azerbijan, Africa, and now Australia. She says that every project is different and exciting, and "you get to work with so many different people".
Fay Crawford, Senior Project Engineer, said she loves "finding solutions to problems" so working in construction is ideal, as there are always challenges to overcome.
Louisa Budiharto, Senior Project Engineer working on the Barangaroo Station project, spoke about the importance of being authentic, building resilience, and making sure you maintain a healthy work/life balance by "creating boundaries and not accepting poor standards".
A key talking point was the changes in the industry. NSW Work Health & Safety Manager Danielle Buckland remembers being only one of only two female students studying construction management at university in the UK, and has seen many changes in the industry since then.
Tracey Medley, Project Engineer, started as a landscaping tradesperson before moving into road construction. She has had mixed reactions to being the only woman in the team during her career, but has noticed a definite shift in attitudes towards women in construction.
Panel of BESIX Watpac team members including Ilse Luypaert, Louisa Budiharto, Fay Crawford, Tracey Medley and Danielle Buckland.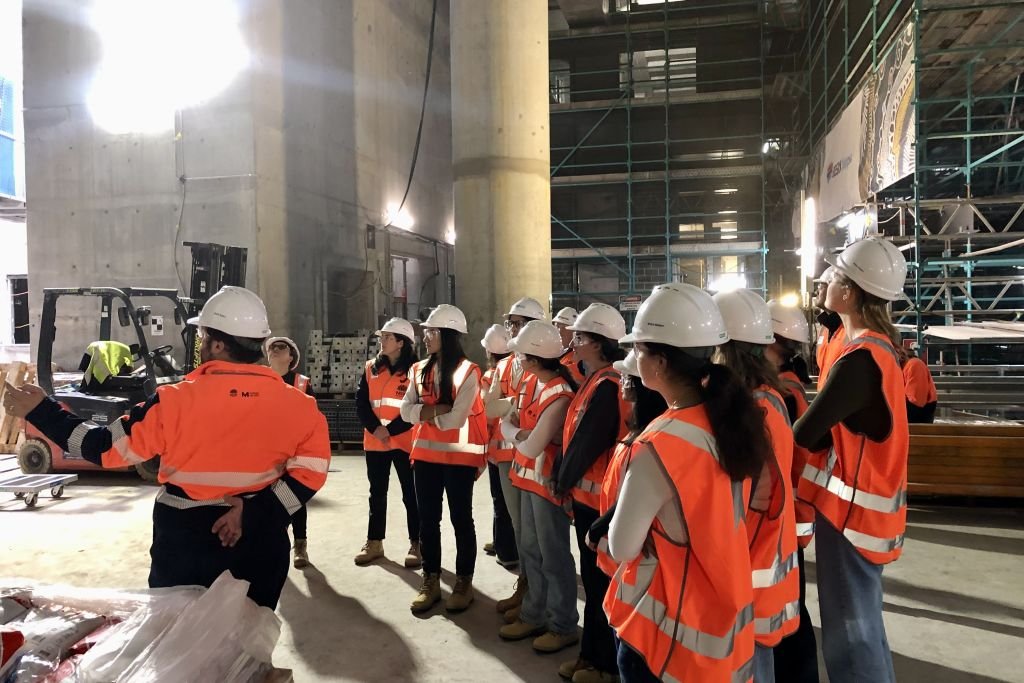 Site tour at the Sydney Metro Barangaroo Station project for the University of Sydney engineering students.
Females account for 19% of the BESIX Watpac workforce and earlier this year senior leadership announced their intention to provide further resources to support our women in construction. Since then, the business has gone on to launch a Cultivate Sponsorship Program and has been formally accepted into the Government-led Career Revive program.

BESIX Watpac is one of 23 businesses participating in Career Revive for 2022. Career Revive is a Workforce Australia initiative to help businesses recruit and retain women returning to work following a career break.
CEO Mark Baker said Career Revive was an excellent opportunity for the company to address challenges in the industry around skills shortages and female participation.
"I'm particularly excited about having support to develop an evidenced-based approach that will help us future proof our workforce, improve our gender ratios and our business performance." - CEO, Mark Baker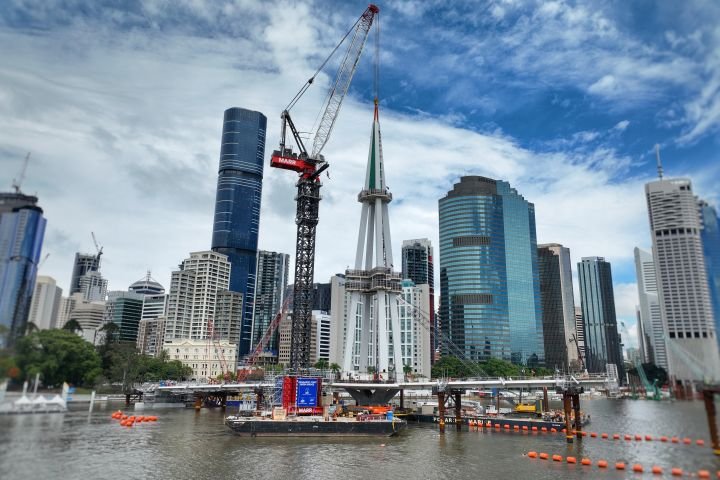 Remarkable crane lift completed at Kangaroo Point Green Bridge with the 180 tonne mast head lifted into place.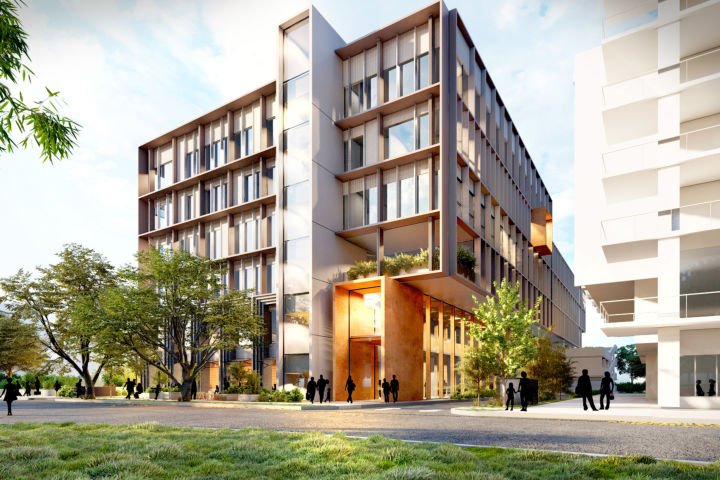 BESIX Watpac marked the start of construction on the Eastwood Private Hospital project with a groundbreaking ceremony in what is a major step forward for the South Australian healthcare sector.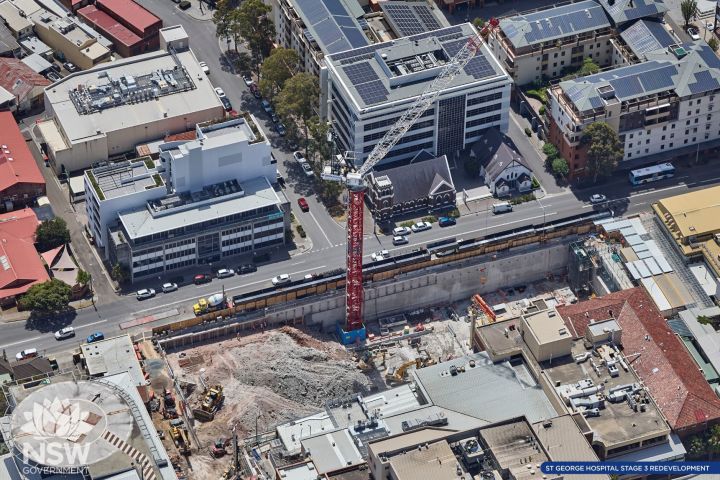 South Eastern Sydney primary school students have the chance to name a 125 metre tall crane which has been installed as part of the $411 million St George Hospital Stage 3 Redevelopment including a car park.