Brisbane Grammar School construction steams ahead
Brisbane Grammar School (BGS) Science, Technology, Engineering, Art and Mathematics building (STEAM) reaches major milestone.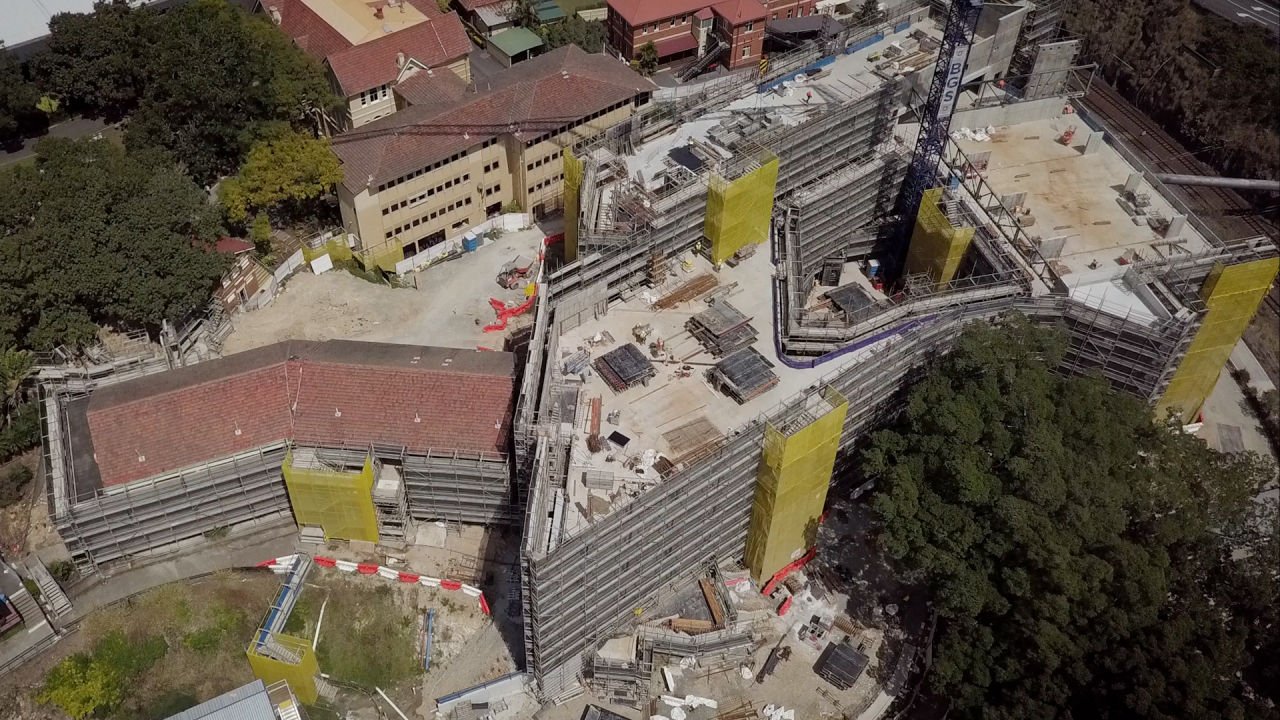 The last suspended slab on the final level of the six-storey Brisbane Grammar School (BGS) Science, Technology, Engineering, Art and Mathematics building (STEAM) was completed this month, marking a major milestone for this complex build.
Described by BGS Headmaster Anthony Micallef as a pursuit of excellence in education, the STEAM Precinct is a multi-level building with flexible teaching and learning options, and social spaces that will enable authentic integration of the sciences with design and imagination.
BESIX Watpac started construction last year and the project is just over halfway complete.
With the building activity approaching its peak workforce, the project team hosted a Welcome to Country and Smoking Ceremony on Wednesday 14 September 2022 to cleanse the site and acknowledge the traditional owners of the land.
"Structural steel beams are currently being lifted into place for the roof and internal fit out to the lower levels will commence shortly, which means we have about 100 workers on the site daily," General Manager – QLD, NT & NZ Barry Whewell said.
"The Welcome to Country and Smoking Ceremony is a great opportunity to bring our workforce together to acknowledge the history of the site and journey to this point in time."
Turrbal Elder Aunty Kath conducted the ceremony, which was attended by approximately 100 site workers, Wilson Architects and engineers Robert Bird Group, First Nations students, teachers and leaders from Brisbane Grammar School.
BESIX Watpac National Indigenous Affairs Manager, James Alley, said cultural awareness events like the one hosted at the BGS site were important to the BESIX Watpac reconciliation journey.
"We want to be a leader in Indigenous participation in construction and an employer of choice for First Nations people," Mr Alley said.
"This year, we launched our Innovate RAP. This builds on our first Reflect RAP and will enable us to develop and strengthen relationships with First Nations people. Today was also a fantastic opportunity to work on developing educational pathways into the construction industry – which is a key priority of our Innovate RAP."
The BGS, six-storey STEAM is an asymmetrical building with unusual angles, occupying 14,500m2 square metres GFA and incorporating 15 co-laboratory spaces, 14 general learning areas, five design areas, art studios and a 300-seat open auditorium.
A key feature and an interesting challenge for our construction team is three overhanging learning pods and a hanging skylight in the auditorium. The new building also connects on level 3 to a fully refurbished timber structure building, built in the 1950s and earmarked for the new Art studios and a purpose-built kiln room.
The BGS STEAM Precinct Vision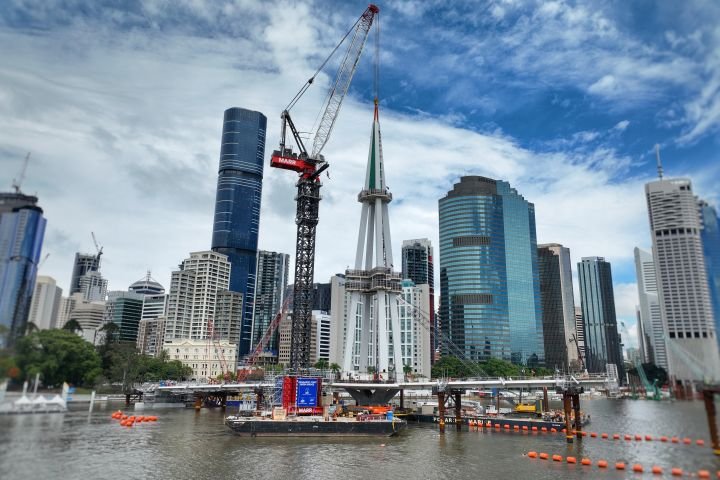 Remarkable crane lift completed at Kangaroo Point Green Bridge with the 180 tonne mast head lifted into place.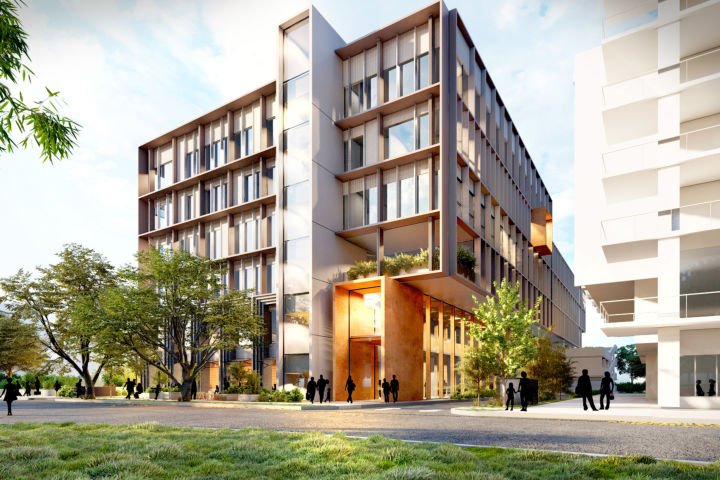 BESIX Watpac marked the start of construction on the Eastwood Private Hospital project with a groundbreaking ceremony in what is a major step forward for the South Australian healthcare sector.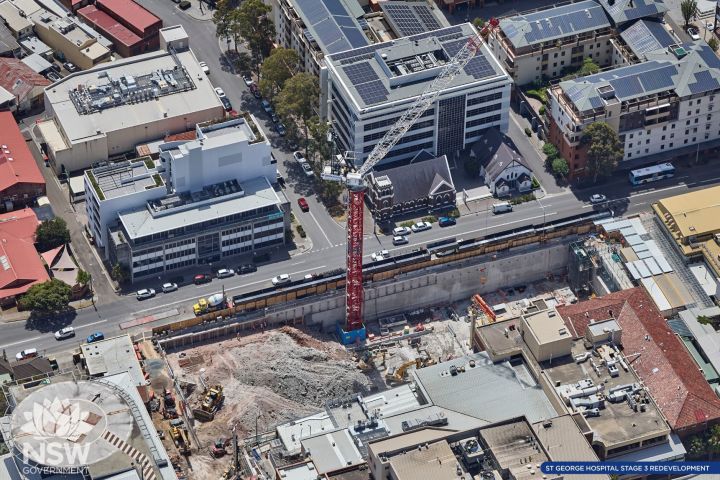 South Eastern Sydney primary school students have the chance to name a 125 metre tall crane which has been installed as part of the $411 million St George Hospital Stage 3 Redevelopment including a car park.