BESIX Watpac named contractor for three major Queensland hospital expansions
BESIX Watpac reaffirms its position as a leading health infrastructure contractor following contract awards for expansions at Ipswich, Townsville and Mackay Hospitals.
​These projects form part of the State Government's Queensland Health and Hospitals Plan, which includes a record-breaking $9.78 billion investment in health over the next six years to deliver new hospitals in the state.
Mark Baker, BESIX Watpac's CEO, said being awarded these three important hospital expansions in Queensland is testament to the company's expertise and extensive portfolio in health that has been built over the last four decades.

"Our live environment expertise, collaborative approach and knowledge of the technical and services requirements of hospital projects will be a significant benefit to delivering these significant expansions for the Ipswich, Townsville and Mackay communities," Mr Baker said.
"We've forged a strong relationship with our client Queensland Health through many previous health and hospital projects. This includes over ten health facilities in the last decade."
Works at all three hospitals will be delivered in a live hospital campus. This will be carefully managed by the BESIX Watpac delivery teams to ensure the existing hospitals and services remain operational throughout construction.
Townsville University Hospital Expansion includes a new eight-story building (including helipad on level eight), for rehabilitation and surgery services. The project will provide 143 additional beds and will accommodate services such as acute and rehabilitation inpatients units, operating theatres, medical imaging as well as a new helipad.
Ipswich Hospital Expansion will create expanded infrastructure while connecting and integrating with the surrounding and adjoining facilities. The project will deliver a new Acute Services Building including 200 additional beds as well as built-in capacity to expand with future growth.
Mackay Base Hospital Expansion will deliver 128 additional beds to the precinct across surgical inpatient and medical units, maternity and birthing units, and paediatric and special care nursery units. Works include a new building on site as well as internal refurbishments.
BESIX Watpac General Manager – QLD, NT & NZ Wade Cummins welcomes the opportunity to continue working with Queensland Health to deliver a significant part of the state's health infrastructure pipeline.
"We're proud of the great work we're delivering to shape important health infrastructure in Queensland. Our team recently broke ground on the Gold Coast Secure Mental Health Unit and we're wrapping up works on the new Mental Health Facility at Ipswich Hospital," Mr Cummins said.
"We have a strong track record working in regional areas throughout Queensland. We see these projects as an opportunity to engage with the communities were work in and with, ultimately building a lasting positive legacy in these regions."
Since establishing in Queensland in the early 1980's, BESIX Watpac has delivered numerous health infrastructure throughout the state's metropolitan and regional centres, from Roma Hospital Redevelopment to the Surgical, Treatment and Rehabilitation Services Building at Herston Quarter.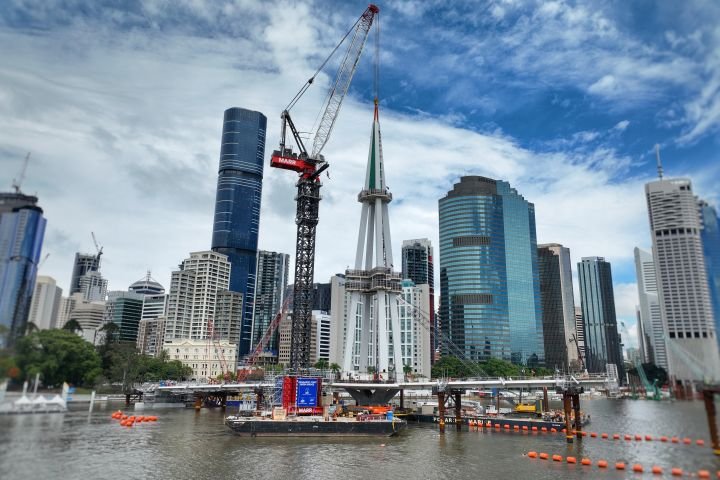 Remarkable crane lift completed at Kangaroo Point Green Bridge with the 180 tonne mast head lifted into place.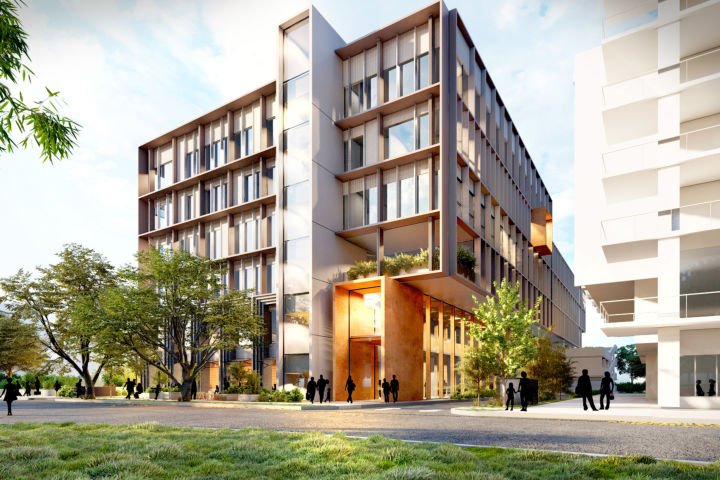 BESIX Watpac marked the start of construction on the Eastwood Private Hospital project with a groundbreaking ceremony in what is a major step forward for the South Australian healthcare sector.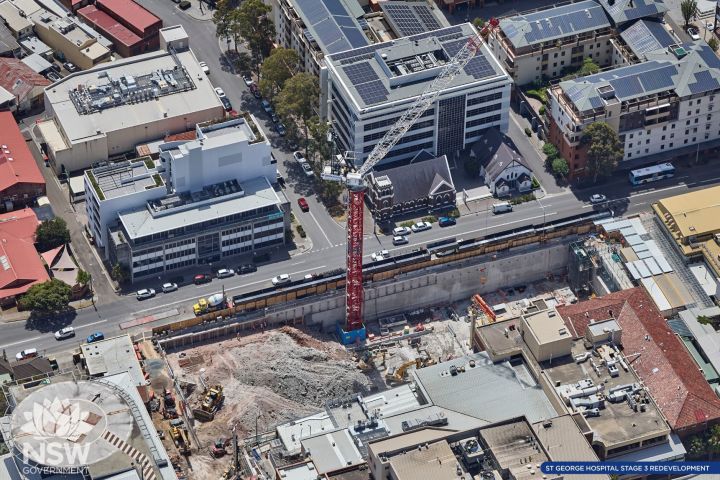 South Eastern Sydney primary school students have the chance to name a 125 metre tall crane which has been installed as part of the $411 million St George Hospital Stage 3 Redevelopment including a car park.