BESIX Watpac backs tradie health research
BESIX Watpac is founding partner for Tradie Health Institute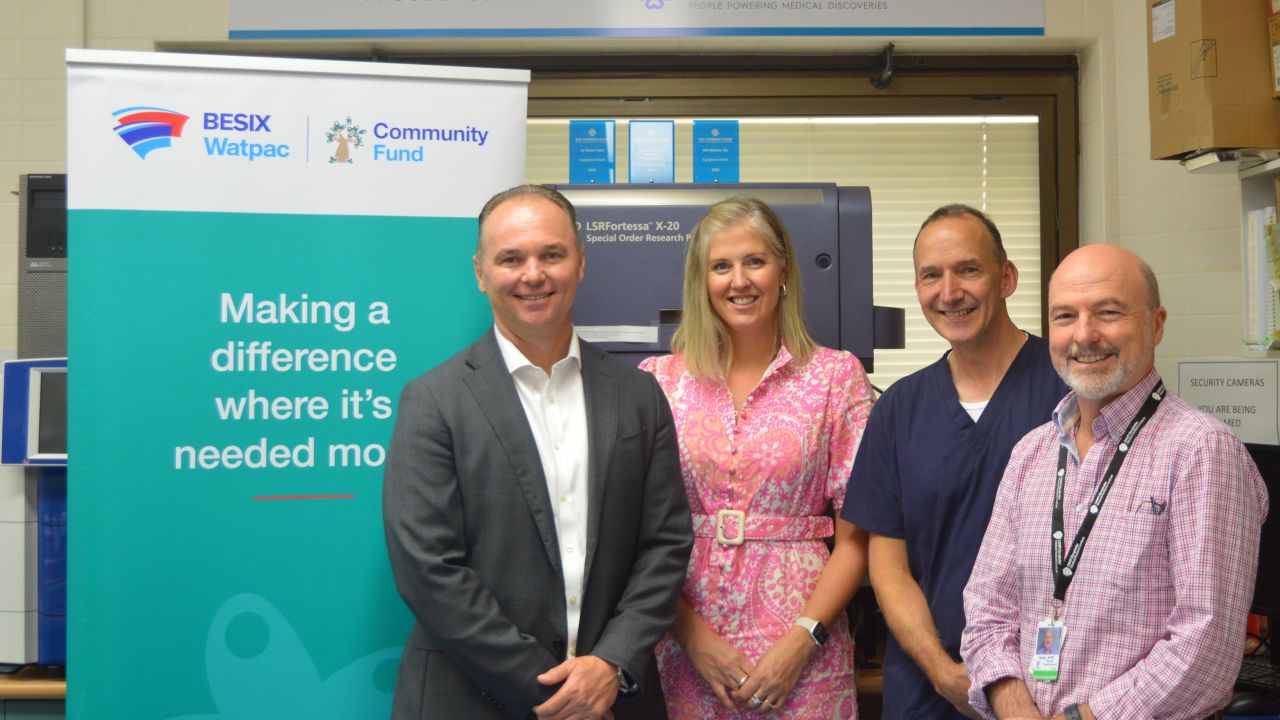 ​BESIX Watpac is the first founding partner for the Tradie Health Institute, joining with medical research charity The Common Good.
The Tradie Health Institute is a collaboration with Australia's leading lung hospitals and health services and is the only institute dedicated to powering medical discoveries to help tradies.

BESIX Watpac CEO Mark Baker said the company accepted the offer to be the first founding partner based on their health and safety priorities.
"We set up our BESIX Watpac Community Fund last year which includes supporting community health. We now have an opportunity to not only emphasise our commitment to the health of our staff and contractors, but to make a meaningful difference to the lives of those tradies across Australia who have been diagnosed with a trade related lung disease," Mark said.
"Sadly, there are many out there who have not taken the right precautions or simply weren't aware of the risks."
"I now call on other CEO's to stand with BESIX Watpac and support The Tradie Health Institute in this battle against silicosis and other occupational lung conditions."
Michael Hornby, CEO of The Common Good said companies such as BESIX Watpac were invited to become founding partners of this world-first initiative due to their commitment to health and safety programs on their work sites.
"We wanted to work only with great companies who clearly valued the health of their tradies" said Michael said.
"Companies who take health and safety seriously, understand the problems and have the capacity to help other trade businesses and contractors".
The recruitment of industry leaders will provide the base funding of the Tradie Health Institute – with the Institute's first priority to tackle silicosis, a lung disease which may be impacting more than 600,000 current and retired tradies.
Companies across construction, mining and agriculture are being invited to partner.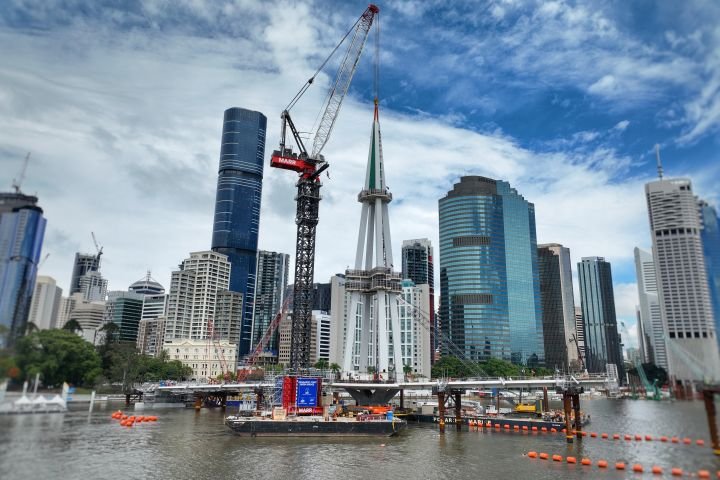 Remarkable crane lift completed at Kangaroo Point Green Bridge with the 180 tonne mast head lifted into place.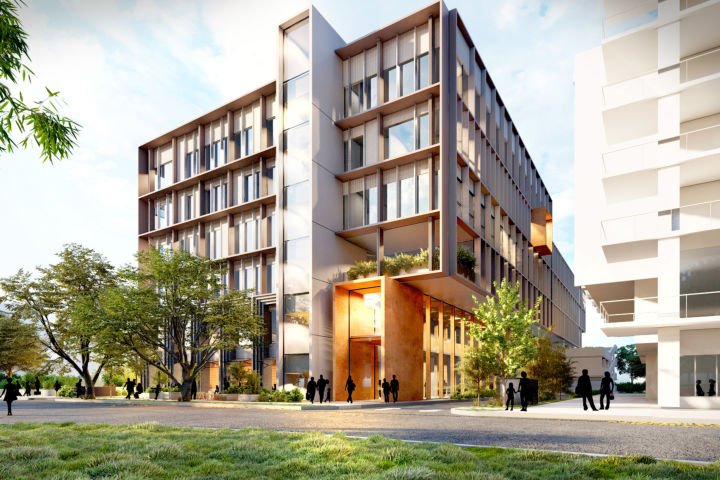 BESIX Watpac marked the start of construction on the Eastwood Private Hospital project with a groundbreaking ceremony in what is a major step forward for the South Australian healthcare sector.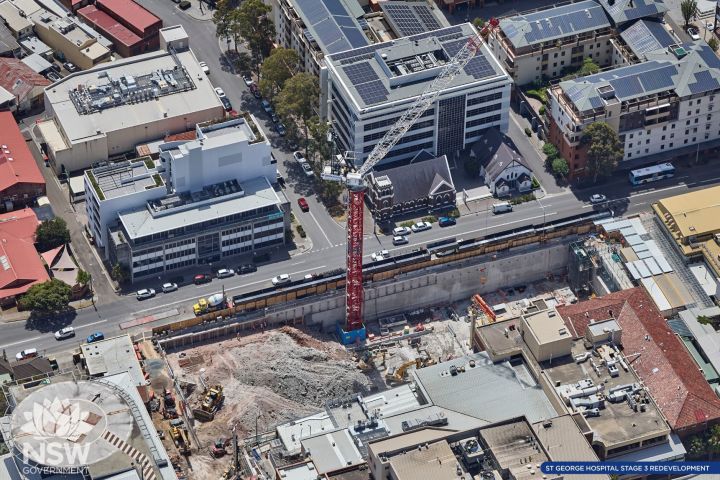 South Eastern Sydney primary school students have the chance to name a 125 metre tall crane which has been installed as part of the $411 million St George Hospital Stage 3 Redevelopment including a car park.