BESIX Watpac awarded ECI contract for $80m Moree Hospital Redevelopment
BESIX Watpac has been awarded the Early Contractor Involvement (ECI) contract for the $80m redevelopment of Moree Hospital in regional New South Wales, building on its strong portfolio of health projects in the state.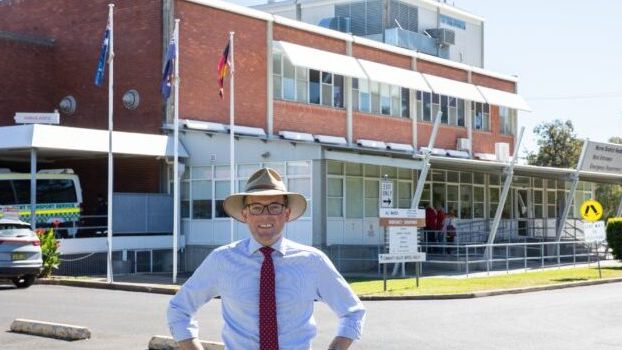 Nationals MP for Northern Tablelands Adam Marshall unveiled the $80 million Moree District Hospital redevelopment draft masterplan, which will include a new clinical services building.
Mr Marshall said community and ambulatory care services will be located onsite and Aboriginal Health services will be co-located to provide integrated service benefits for patients and staff.

"This is the largest investment in Moree's public health facilities in living memory, which is why meticulous planning is being undertaken to ensure every dollar spent results in improved health outcomes for the community, now and for decades to come," Mr Marshall said.
BESIX Watpac CEO Mark Baker said the company has a proven track record in delivering critical health infrastructure projects throughout metropolitan and regional Australia and the team's experience will add significant value to this project.
"Our experience building complex health projects, collaborative delivery approach and strong commitment to local community will be invaluable during the final design stage of the Moree Hospital Redevelopment to achieve the best outcome for all stakeholders," Mr Baker said.
"BESIX Watpac recognises that the $80m Moree Hospital redevelopment is a significant investment in the region's health care infrastructure. We look forward to working with Health Infrastructure, the hospital team and our delivery partners throughout this vital stage of the redevelopment."
The redevelopment will provide the local community with access to upgraded clinical facilities, health services and infrastructure and support attracting nurses, doctors and allied health personnel to the region.
BESIX Watpac has a strong 40-year construction history including the delivery of key health infrastructure in regional locations across Australia including Port Macquarie, Kempsey, Roma, Ingham, Cairns and Ballarat. The company has also delivered major metropolitan health projects such as Hornsby Ku-Ring-Gai Hospital Redevelopment in Sydney, Casey Hospital Expansion project in Melbourne and Herston Quarter - Surgical Treatment and Rehabilitation Service Building (STARS) in Brisbane.
The Moree District Hospital redevelopment draft masterplan is available online at www.hneinfra.health.nsw.gov.au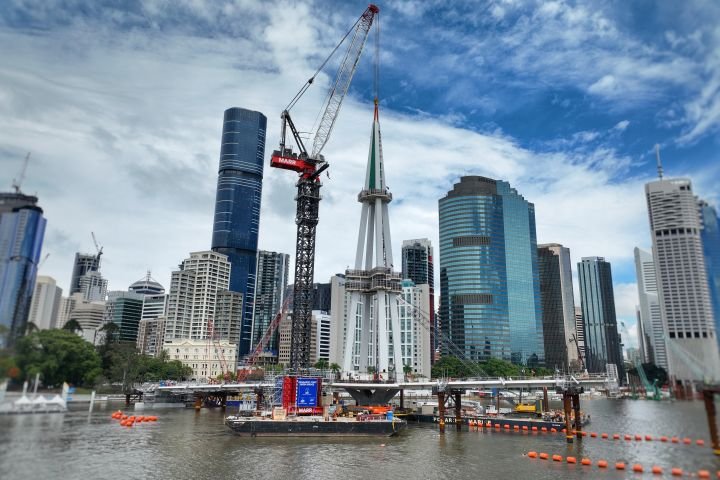 Remarkable crane lift completed at Kangaroo Point Green Bridge with the 180 tonne mast head lifted into place.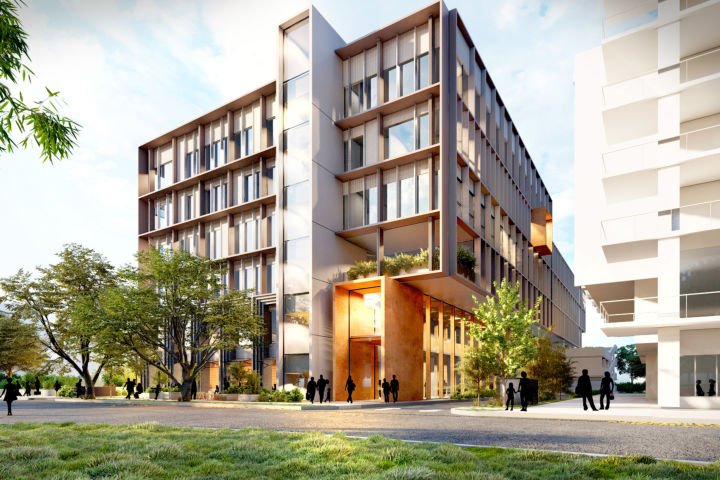 BESIX Watpac marked the start of construction on the Eastwood Private Hospital project with a groundbreaking ceremony in what is a major step forward for the South Australian healthcare sector.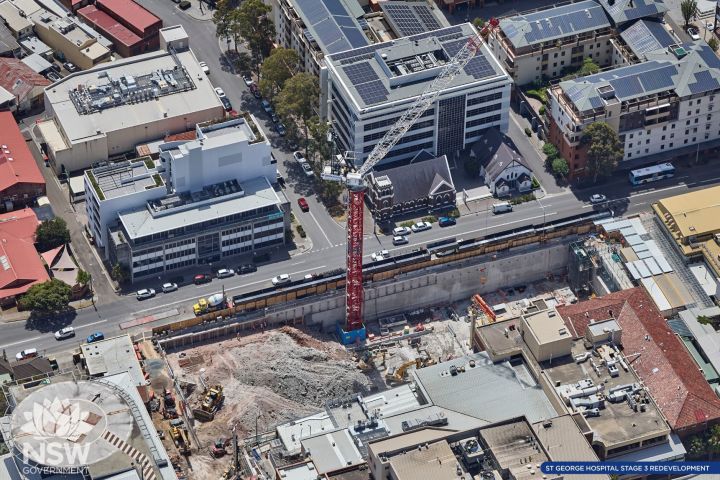 South Eastern Sydney primary school students have the chance to name a 125 metre tall crane which has been installed as part of the $411 million St George Hospital Stage 3 Redevelopment including a car park.