Site blessing and sod turning at Christchurch arena
Today marks a special milestone for Te Kaha/Canterbury Multi-Use Arena, Christchurch's new central city stadium, with the construction team participating in a site blessing and sod-turning ceremony prior to early works commencing.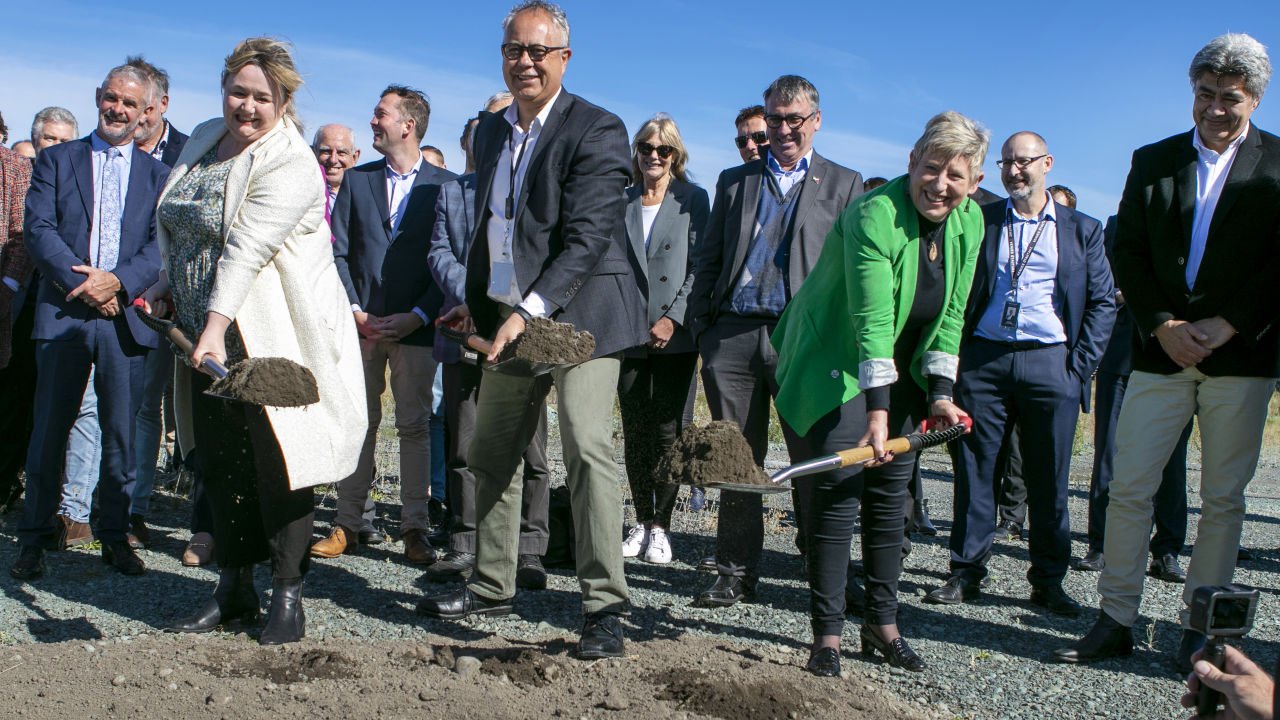 "This is an important milestone and the start of a really exciting new chapter, both for Ōtautahi-Christchurch and for the Canterbury region," says Christchurch Mayor, Lianne Dalziel.
"Te Kaha will be such an enabler for the future of our city and region. We are the sporting and events capital of New Zealand, and with this amazing new facility, we'll be able to showcase to the world the very best of what we can offer."
The ceremony follows completion of the initial developed design and signifies the next phase in development of this world-class arena being delivered for the Christchurch City Council. The final design is expected to be revealed in the coming months.
With a 30,000 seating capacity, the covered arena has been designed by the Kōtui consortium, led by international stadia experts, BESIX Watpac.
BESIX Watpac CEO Mark Baker said the Kōtui team brought together unrivalled capability and experience with the very best talent in sporting and event arena design and construction.
"Our team includes Greg Muir, Gilbert Gouveia, Brian Hayes, Roy Cassidy, Anthony Leonardi and Don Townson who, between them, have been instrumental in the delivery of some of Australia's most iconic sporting arenas such as Suncorp Stadium, Brisbane Cricket Ground (the Gabba), Queensland Country Bank Stadium and the Anna Meares Velodrome," Mr Baker said.
"They are supported by the BESIX global experience and the local strength of Southbase Construction, Warren and Mahoney, Lewis Bradford, Powell Fenwick, Abley Group, Inovo and multi-nationals Populous, Golder, Holmes Fire, Wildfire, Mott MacDonald, and WT Partnership."
BESIX Watpac Queensland, Northern Territory and New Zealand General Manager Barry Whewell said their partnership with international arena design experts, Populous, was forged over 20 years ago on Suncorp Stadium in Queensland.
"We have worked together on other world-class projects including Queensland's Cbus Stadium and Metricon Stadium – both centre stage for the Gold Coast 2018 Commonwealth Games," Mr Whewell said.
Te Kaha Project Delivery Ltd Chief Executive, David Kennedy, said the Kōtui consortium will begin early works on Te Kaharoa's site in the coming weeks, in preparation of construction commencing once the Council has approved the Design and Construction contract.
"With early works beginning on site imminently, the vision of an incredible multi-use arena is now coming to life," Mr Kennedy said.
"The early works and ground preparation are being done in advance, in order to streamline the process and enable contractors to hit the ground with construction as soon as the Council approves the Design & Construction contract in August."
Te Kaha is scheduled to open in 2025.
Located just six minutes from the Christchurch Bus Interchange, Te Kaha will be 232 metres long, 195 metres wide, and 47 metres high, with a minimum full concert capacity of 36,000 people. It will feature 23 corporate suites, 250m of food and beverage outlets, a 1150-square metre function lounge that's capable of hosting a wide range of events, and 80 open corporate reserve seated areas.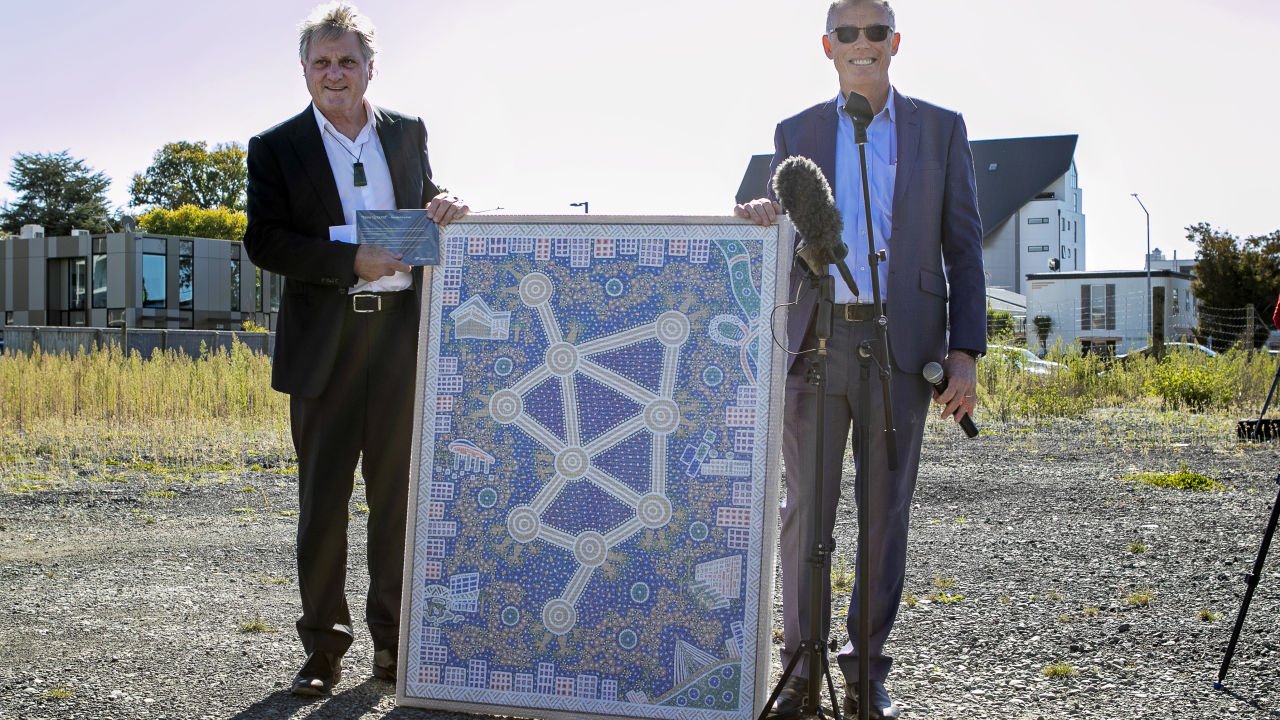 To commemorate the sod turn, BESIX Watpac Project Director Greg Muir gifted Te Kaha Project Delivery Ltd Chief Executive, David Kennedy​ with the organisation's Reconciliation Art Work "New Ground" which shares the BESIX Watpac journey, past, present and future. Featuring our iconic projects and our travelling tracks, this artwork symbolises our relationships, unity and reconciliation.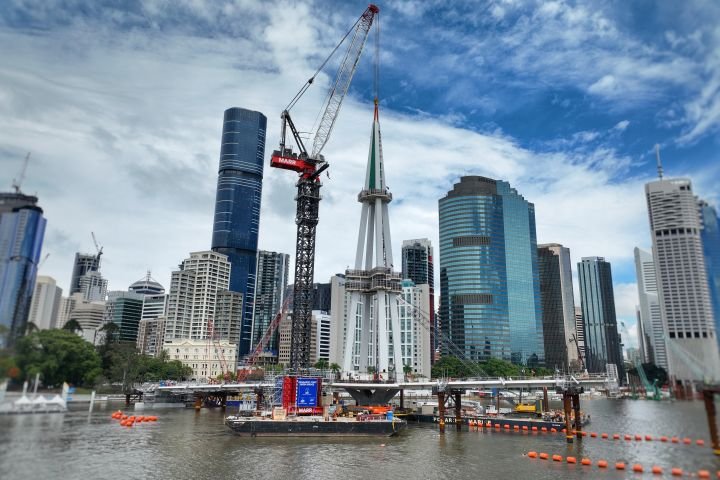 Remarkable crane lift completed at Kangaroo Point Green Bridge with the 180 tonne mast head lifted into place.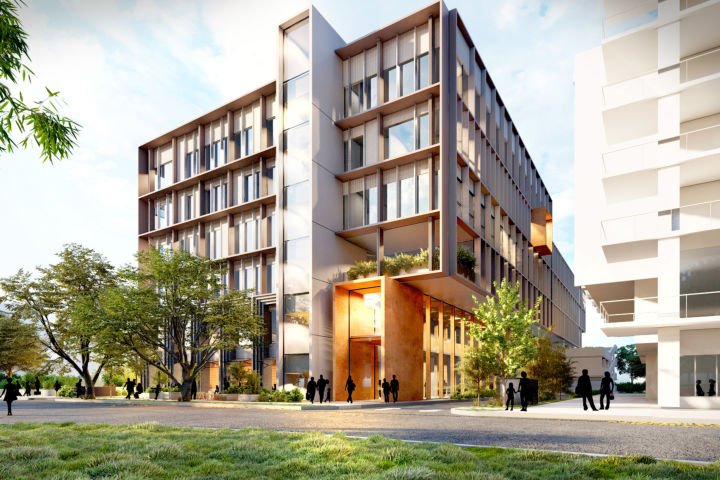 BESIX Watpac marked the start of construction on the Eastwood Private Hospital project with a groundbreaking ceremony in what is a major step forward for the South Australian healthcare sector.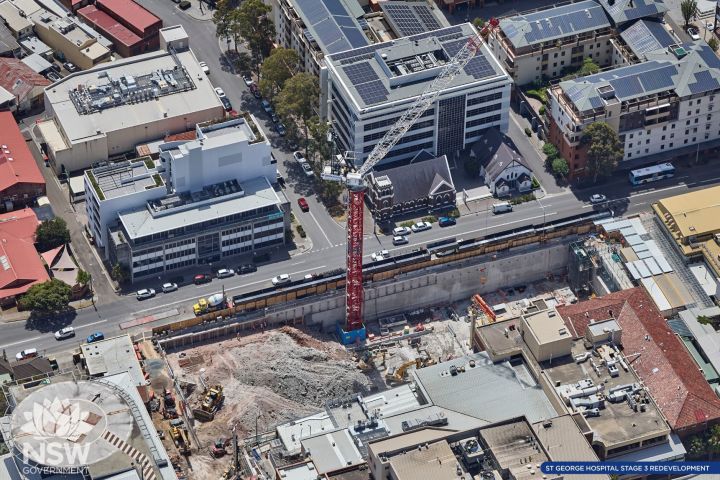 South Eastern Sydney primary school students have the chance to name a 125 metre tall crane which has been installed as part of the $411 million St George Hospital Stage 3 Redevelopment including a car park.