BESIX Watpac shines at national industry awards
Hornsby Ku-ring-gai Hospital Stage 2 Redevelopment and Adelaide Airport Terminal Expansion project teams receive AIB awards.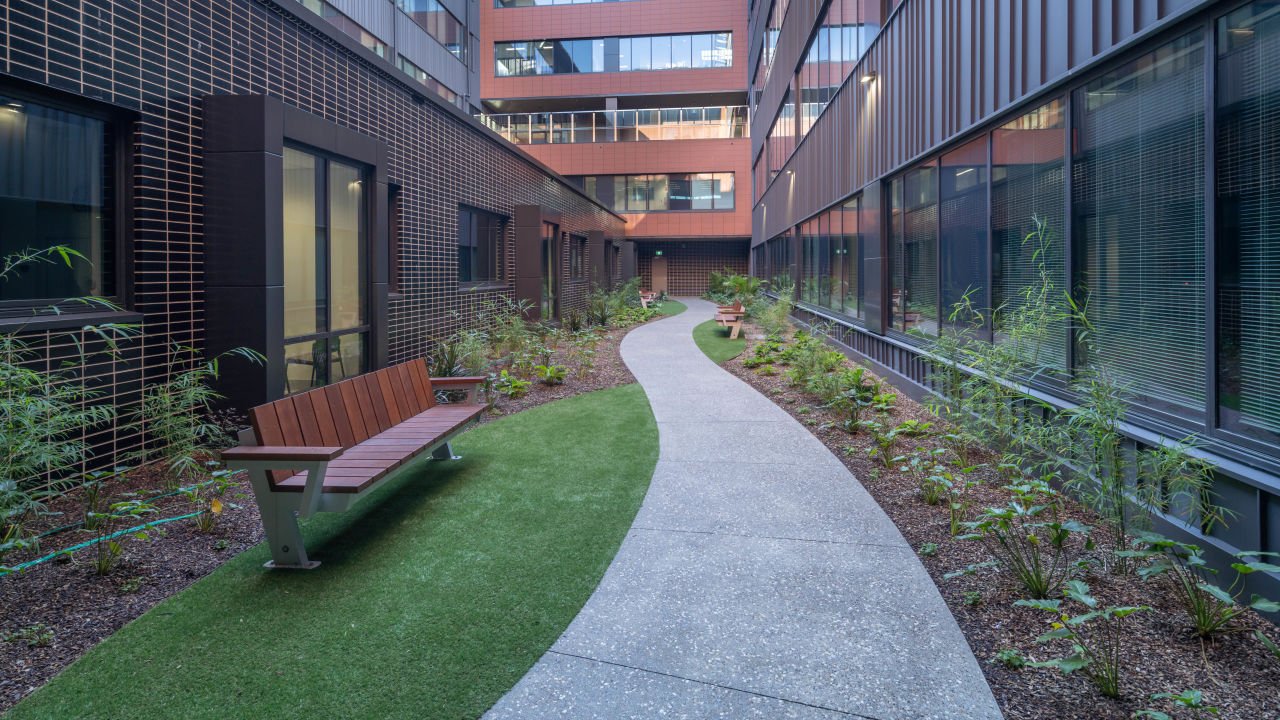 Hornsby Ku-ring-gai Hospital Stage 2 Redevelopment and Adelaide Airport Terminal Expansion project teams receive AIB awards.
AIB High Commendation for Infrastructure awarded to BESIX Watpac Senior Project Manager Mark Cahalin and the Hornsby Ku-ring-gai Hospital Stage 2 Redevelopment team
AIB Professional Excellence Award for Commercial Construction $60M+ awarded to BESIX Watpac Project Manager Rohan Koch and the Adelaide Airport Terminal Expansion team
Congratulations to our Hornsby Ku-ring-gai Hospital Stage 2 Redevelopment team and Adelaide Airport Terminal Expansion team for receiving awards for infrastructure and commercial respectively at the Australian Institute of Building (AIB) National Awards last week.
These prestigious national awards follow both projects winning at state level, and recognise the leadership, commitment to excellence and collaborative approach demonstrated by project managers, Rohan Koch and Mark Cahalin, throughout delivery.
BESIX Watpac CEO Mark Baker congratulated Mr Koch, Mr Cahalin and the project teams for receiving these industry awards.
"These awards recognise the outstanding performance demonstrated by project managers Rohan Koch and Mark Cahalin and their teams," Mr Baker said.
"They are extremely well deserved and acknowledge the exceptional level of coordination and complex methodology required to achieve successful outcomes on both projects."
The High Commendation for Infrastructure was awarded to the Hornsby Ku-ring-gai Hospital Stage 2 Redevelopment project led by Mr Cahalin.
The project delivered a new medical imaging building as well as new and expanded clinical services such as a robotic pharmacy, ambulatory care, intensive care and high dependency unit, and emergency department among other facilities.
Being a fully operational hospital campus, the BESIX Watpac team adopted a 'hospital first' approach supported by an unwavering focus on collaboration to ensure zero disruptions to patients, hospital personnel and daily operations.
The project included eight staged handovers, and any works that interfaced with the existing hospital were documented and discussed in detail weeks in advance to minimise any impact.
Another challenge that BESIX Watpac expertly managed through collaboration and thorough planning was delivering major works within the busy metro hospital facility at the height of the global pandemic.
"The end result is a fantastic facility and everyone who was involved in its delivery should be very proud," Mr Cahalin said.
"I am honoured to be recognised nationally for my role in leading this complex project and to ensure we've delivered the very best facility for our client."
Named winner for Commercial Construction over $60 million, the Adelaide Airport Terminal Expansion led by Mr Koch involved a 21,400m2 expansion and 14,600m2 refurbishment within the live airport environment. Works included new and expanded areas such as the concourse, baggage claim, international arrivals and immigration areas.
Maintaining operations within Adelaide's primary airport was crucial.
To manage this challenge, the team delivered the project in seven separable portions with approximately 29 interim zone handovers and over 150 hoarding plans developed.
The alliance style approach our team adopted with our client Adelaide Airport and delivery partners was a key factor in the project being delivered three months ahead of schedule and within budget.
Given the challenging environment, Mr Koch and his team upheld a strong culture of safety with no lost time injuries recorded in over three-and-half-years.
"It was an extremely challenging project, we were able to deliver it without impacting airport operations and without any incidents," Mr Koch said.
"To be recognised at a national level for this project is fantastic. I'm really proud of what we've achieved at the Adelaide Airport."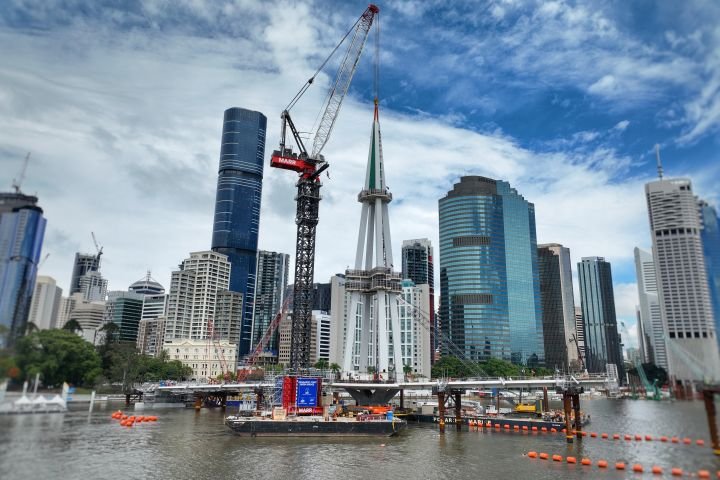 Remarkable crane lift completed at Kangaroo Point Green Bridge with the 180 tonne mast head lifted into place.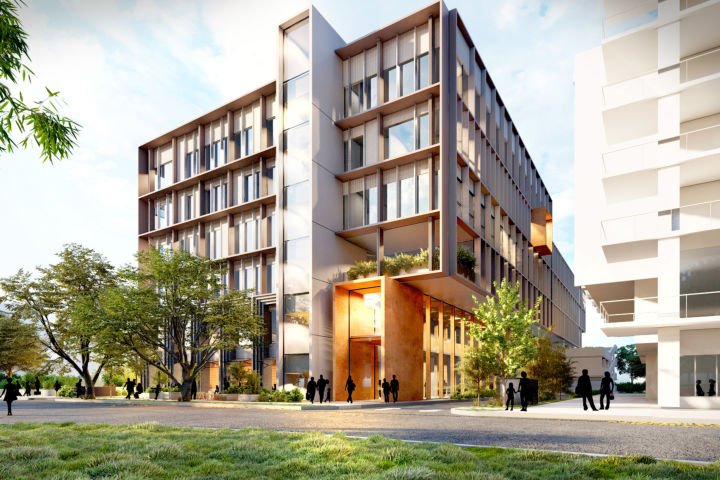 BESIX Watpac marked the start of construction on the Eastwood Private Hospital project with a groundbreaking ceremony in what is a major step forward for the South Australian healthcare sector.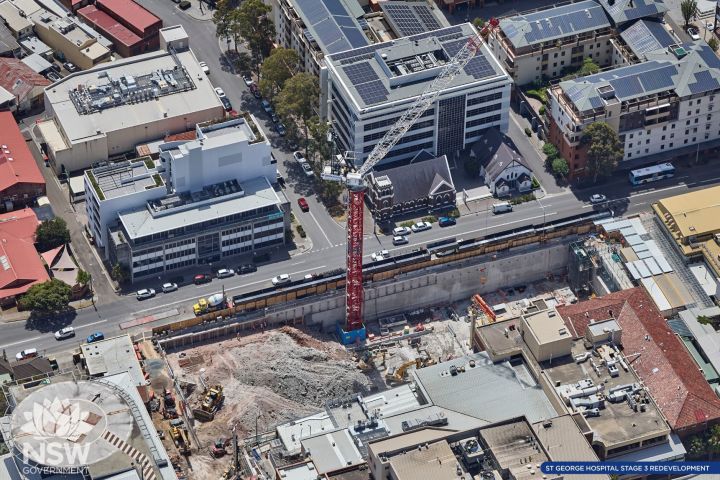 South Eastern Sydney primary school students have the chance to name a 125 metre tall crane which has been installed as part of the $411 million St George Hospital Stage 3 Redevelopment including a car park.