ACU's St Teresa of Kolkata Building reaches completion
Doors have opened at the new Saint Teresa of Kolkata Building on Australian Catholic University's Fitzroy campus following project handover by construction company, BESIX Watpac.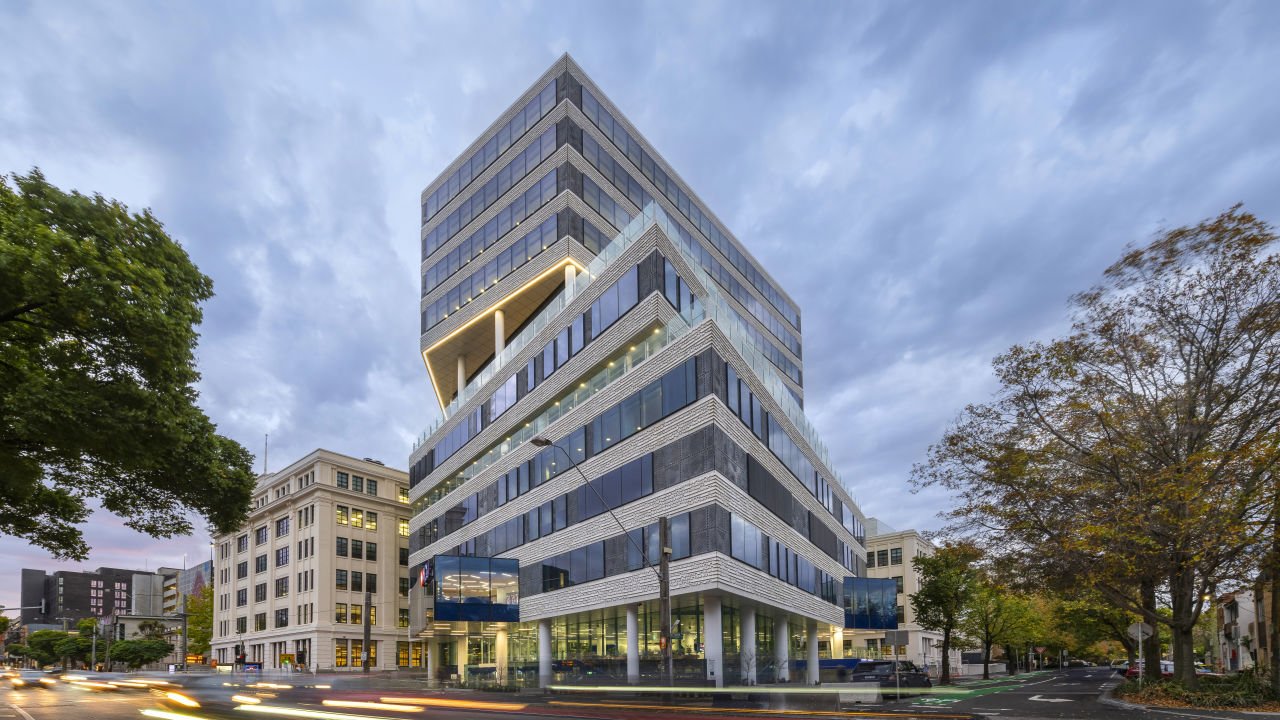 A New Era of Learning in Melbourne
Doors have opened at the new Saint Teresa of Kolkata Building on Australian Catholic University's Fitzroy campus following project handover by construction company, BESIX Watpac.
ACU Chief Operating Officer and Deputy Vice-Chancellor Dr Stephen Weller said the Saint Teresa of Kolkata Building was a major investment for the university which blends state-of-the-art architecture and sustainability.
"It is a very exciting project that will bring together our students, our staff and our communities to enhance their engagement and connectedness," he said.
The $226 million, 18,344 square metre teaching and learning space over 13 levels includes a combination of centralised teaching facilities and informal learning spaces, upgraded student amenities, green spaces and a rooftop multi-sports court. It also includes 7 levels of basement and the construction of three additional levels over the heritage-listed Mary Glowrey Building built in 1924.
The significant scale and complexity of the project is reflected in the 12,000 m3 concrete, 2,593 tonnes of reo and 2,500 tonnes of steel used. More than 1 million construction hours have been worked on site.
Construction and fit-out programs were carried out while the existing university building was still in operation, with provisions made to account for the site's location abutting four busy city streets that could not be closed down.
BESIX Watpac CEO Mark Baker said the team expertly managed the challenging site location.
"Delivering this remarkable project in a live environment and on a constrained site presented a variety of logistical challenges which were carefully managed through meticulous methodology planning."
He added that the overbuild of the existing, heritage-listed and operational Mary Glowrey building was a construction highlight.
"Our engineering team added value to the project by undertaking engineering reviews and analyses including involvement in the solution to erect structural steel supported from the ground level over the existing 6-storey building."
BESIX Watpac was also responsible for procuring and installing all furniture and fit outs in the office and learning spaces. Detailed coordination enabled the massive fit out to be completed on early afternoon shifts while the day shift of 350-400 workers was still operating.
The large exterior landscaped terrace on Level 6 features real grass and more than 2,000 live plants have been planted across a range of offices and terraces. Level 8 includes a full-sized multi-sports court for basketball, netball and futsal, while at ground level, considerable streetscaping was needed to return the four boundary streets to standard once construction ended.
Heritage works were a significant part of the project and involved the full façade restoration of the existing Mary Glowrey building to Victorian heritage requirements.
The new Saint Teresa building includes 21 different types of façade and glazing. The GRC cladding and serrated edge facade pays homage to its namesake, missionary Saint Teresa of Kolkata, while lending a nod to the site's prior Note and Stamp Printing Department.
Interior spaces feature a diverse selection of finishes, namely internal wall and floor finishes incorporating perforated aluminium panels, tiling, vinyl, carpet, marble, fabric, paint and so on, to help blend the new and heritage listed buildings together.
The new building is targeting 5-Star Green Star Design & As Built ratings.
BESIX Watpac has delivered more than 40 major education facilities and research centres during its rich 40-year history including the Deakin University Law School Building, Macquarie University's Australian Hearing Hub, University of Queensland's Advanced Engineering Building and almost a billion dollars of public school projects.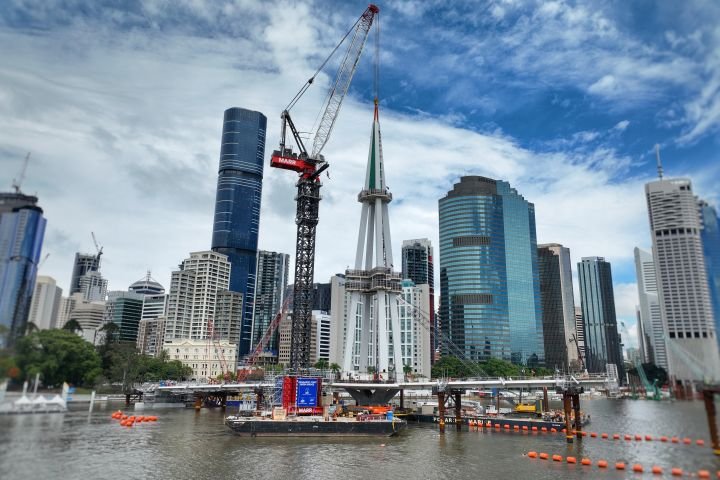 Remarkable crane lift completed at Kangaroo Point Green Bridge with the 180 tonne mast head lifted into place.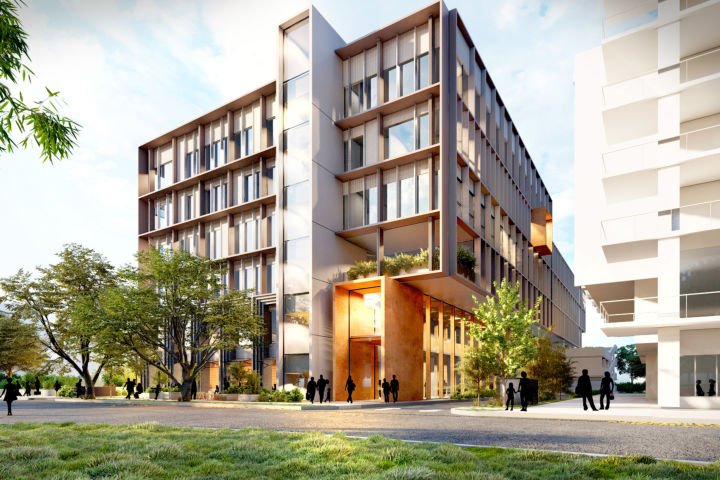 BESIX Watpac marked the start of construction on the Eastwood Private Hospital project with a groundbreaking ceremony in what is a major step forward for the South Australian healthcare sector.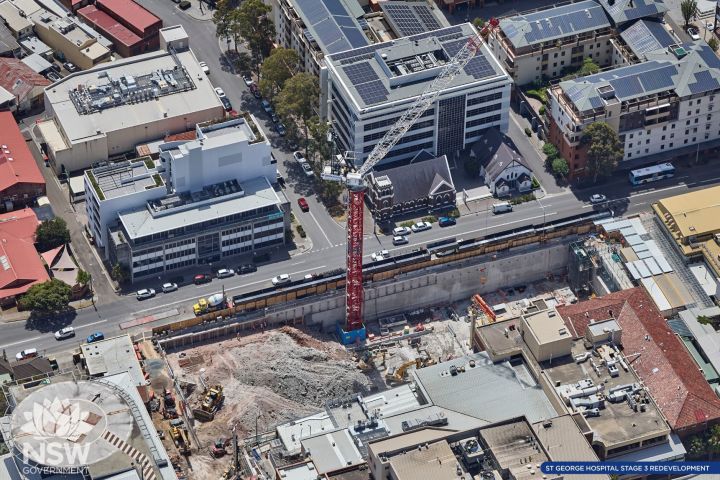 South Eastern Sydney primary school students have the chance to name a 125 metre tall crane which has been installed as part of the $411 million St George Hospital Stage 3 Redevelopment including a car park.