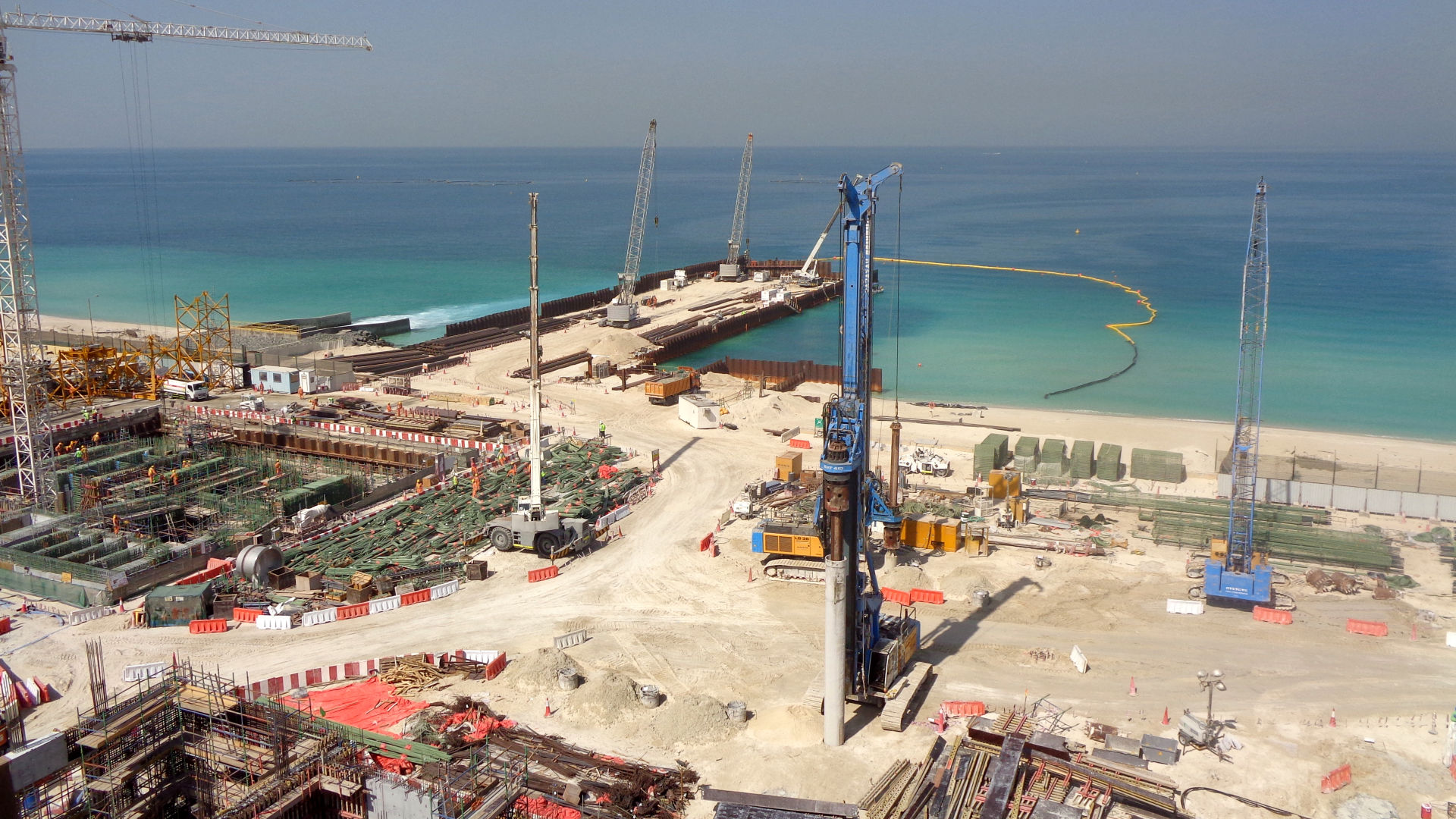 Pioneering reverse osmosis technology in Dubai
Jebel Ali Power Station Sea Water Reverse Osmosis Plant
The Sea Water Reverse Osmosis (SWRO) Plant at Jebel Ali Power Station is the first desalination project by the Dubai Electricity & Water Authority (DEWA) to use reverse osmosis technology. This project was a joint venture between BESIX and Acciona Agua (Spain). The facility has a full capacity of 182,000 cubic metres per day.
Dubai, United Arab Emirates
#Delivery
Collaboration breeds sustainable success
Joining forces
BESIX's joint venture partner, Acciona Agua, is a leader in the water treatment sector and was named 'Water Company of the Year 2017' at the Global Water Intelligence Awards. Acciona Agua focused on the water treatment aspect and BESIX was responsible for the marine, civil, mechanical, and electrical works required for the production plant to be fully operational.
Experience with excellence
BESIX's experience in live environments and working to tight timeframes, as well as forward-thinking strategies, ensured the project was delivered on time despite a number of challenges. A strict 28-month delivery program was set by the client. The site was also located within a compact area within the perimeter of the existing Jebel Ali Power and Desalination Station. BESIX collaborated with Acciona Agua through the tendering stage to develop a detailed construction methodology to address potential complications, streamlining the process and making the tight program achievable.
Delivering sustainable solutions
The Jebel Ali Power Station SWRO Plant is yet another example of BESIX's contribution to the sustainable landscape of the United Arab Emirates. This project joins an impressive list of references in the region, following the Jebel Ali Water Treatment Plant (Dubai, UAE), the Hamriyah Power and Desalination Plant (Sharjah, UAE), the SAFI Water Station (Ajman, UAE) and the very recent Thermal Waste Recycling Plant (Dubai, UAE). BESIX has reaffirmed itself as a partner of choice for the sustainable development ambitions of the United Arab Emirates.
"This contract reaffirms the position of BESIX as a preferred partner for challenging projects in the UAE and it is a new step for us in our strategy of diversification. As our first desalination contract in an integrated joint venture, the SWRO counts as a milestone for our company. We are honoured to be able to deliver another desalination plant which will help Dubai to improve its sustainability."

Pierre Sironval, General Manager, Business Unit Middle East