BESIX Watpac is delivering Tranche 3 for the design and upgrade of the ferry wharves in iconic Sydney harbourside locations. This includes design development for Greenwich Point, Darling Point and Double Bay wharves, and the procurement of pontoons for South Mosman, Double Bay and Greenwich Point. The first stage of the project, including design of Taronga Zoo, South Mosman and construction of North Sydney Wharf is well advanced.
materials sourced locally
#Delivery
Showcasing marine infrastructure expertise
First floating pontoon installed
The 168-tonne floating pontoon destined for the North Sydney Ferry Terminal took six months to build and travelled 215 nautical miles from its construction site in Port Macquarie to North Sydney. During the early hours on 9 May, our team positioned the new pontoon, installed the passenger gangway, and started connecting the services. Final fit out is now underway, ready for hand-over in June.
Designed for accessibility
The project aims to achieve compliance with Disability Standards Accessible Public Transport for all assets, access paths and transport services within the wharf interchange. It will also improve customer safety, enhance the efficiency of the interchange, increase wharf capacity for future growth of ferry services, and provide better integration with other modes of transport.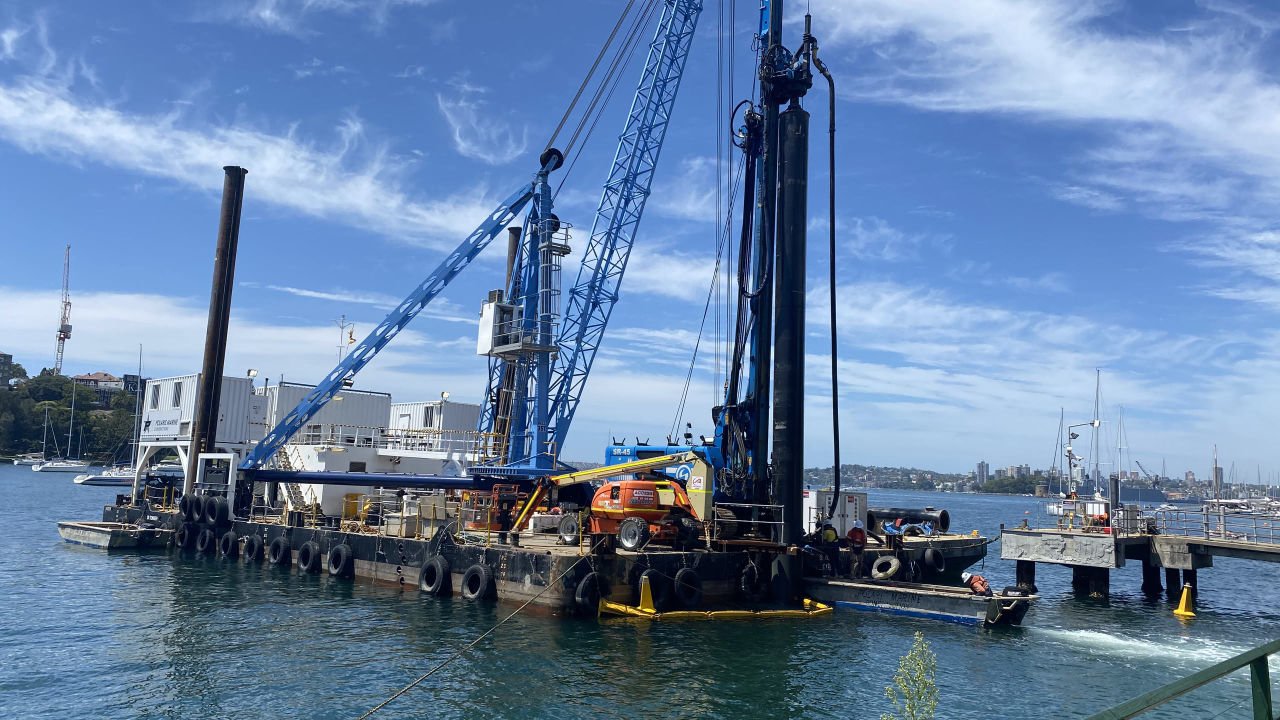 Project update - May 2022