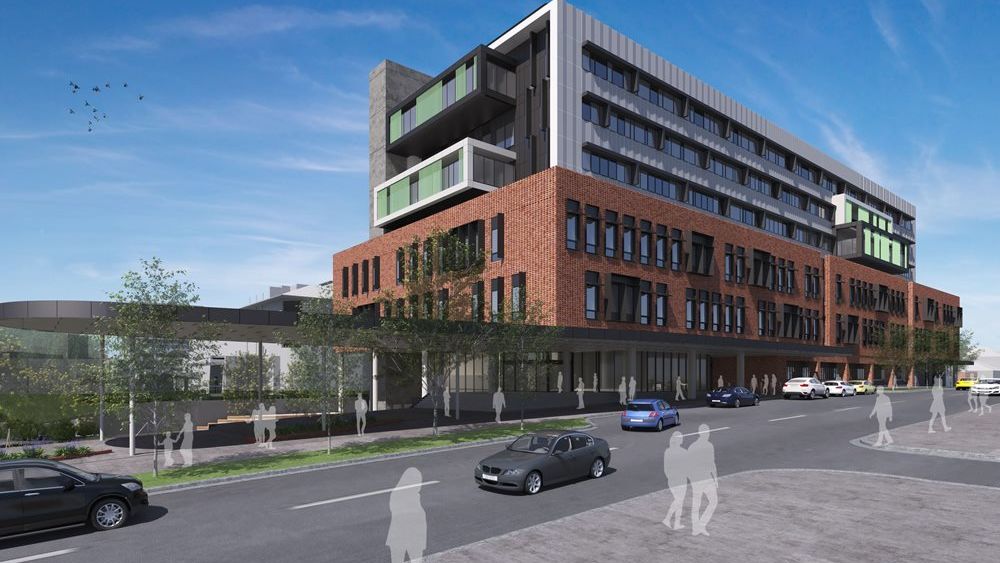 Revitalising a world-class health precinct where it's needed most
St George Hospital Stage 3 Redevelopment
The St George Hospital Stage 3 redevelopment is a world-class Ambulatory Care Precinct, bringing together a range of ambulatory and out-patient services that will not only provide the St George and Sutherland community with access to new, state-of-the-art facilities, but also enhance patient outcomes by improving collaboration between multidisciplinary teams.
St George, New South Wales
South Eastern Sydney Local Health District
#Delivery
Sustainable health infrastructure
The St George Hospital and Health Services is an accredited, principal teaching hospital of the University of New South Wales, the largest hospital within the Local Health District, and among the leading centres for trauma and emergency management in the State.
The Hospital has a very high trauma load and accepts referrals from outside its immediate area. The hospital's areas of special expertise also include cancer services, critical care, cardiothoracic surgery, mental health services and women's and children's health care.
In early 2021, planning commenced on a new Ambulatory Care Precinct at St George Hospital to meet the growing needs of the St George and Sutherland community to 2032. The Precinct will bring together a range of ambulatory and outpatient services that are currently delivered from various locations on the St George Hospital campus.
A new Ambulatory Care building on Kensington Street will support services for patients attending the hospital on an outpatient basis, including medical imaging and pathology collection.
The upper levels of the building will provide additional aged care and rehabilitation inpatient beds, incorporating two new specialty units: an Acute Acquired Brain Injury Unit to meet the specific care and rehabilitation needs of patients with a mild to moderate brain injury, and an Aged Care Behavioural Management Unit for older patients with long term or complex conditions associated with ageing, and cognitive issues such as dementia and delirium.
Minimising disruption in a live environment
The St George Hospital Stage 3 redevelopment will be undertaken in three main stages. Works include:
construction of a new eight storey Ambulatory Care Building and three levels of basement parking
hospital decant and commencing operations within the new building
construction of a new public forecourt as well as green spaces
refurbishment of six existing operating theatres and three procedure rooms.
The St George Hospital Stage 3 redevelopment is the seventh project BESIX Watpac has delivered for Health Infrastructure since 2014 including Hornsby-Ku-ring- gai Hospital Stage 2 Redevelopment, the Forensic Medicine & Coroners Court and the Port Macquarie Base Hospital Expansion. We'll be using every aspect of our NSW and national experience delivering complex, live-environment projects to ensure project certainty.